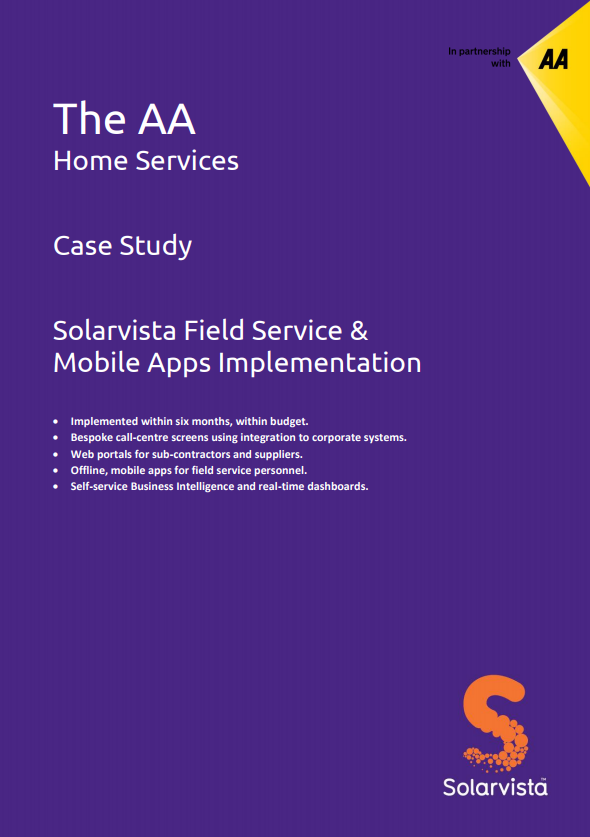 The AA Home Services Field Service & Mobile Apps Implementation.
Find out how Solarvista Software implemented a bespoke field service software solution for The AA and what benefits this had on the operations within the home services business.
Implemented within 6 months

Overall productivity increased by 15%

Find out the return on investment for The AA
Simply enter your details and we'll send you a copy to your email straight away.
Fill out this form to get some awesome content