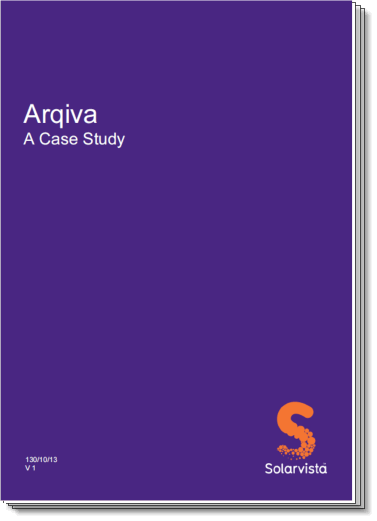 Find out how leading broadcast and mobile communications company, Arqiva, selected Solarvista Software, implemented the solution and the results from this.
Arqiva are a long standing customer of Solarvista Software since 2006 and have achieved vast return on investment.
Solarvista were the best fit and most cost effective solution.

Delivered full visibility of KPIs and performance across the entire service operation.

Smooth implementation over 6 months.