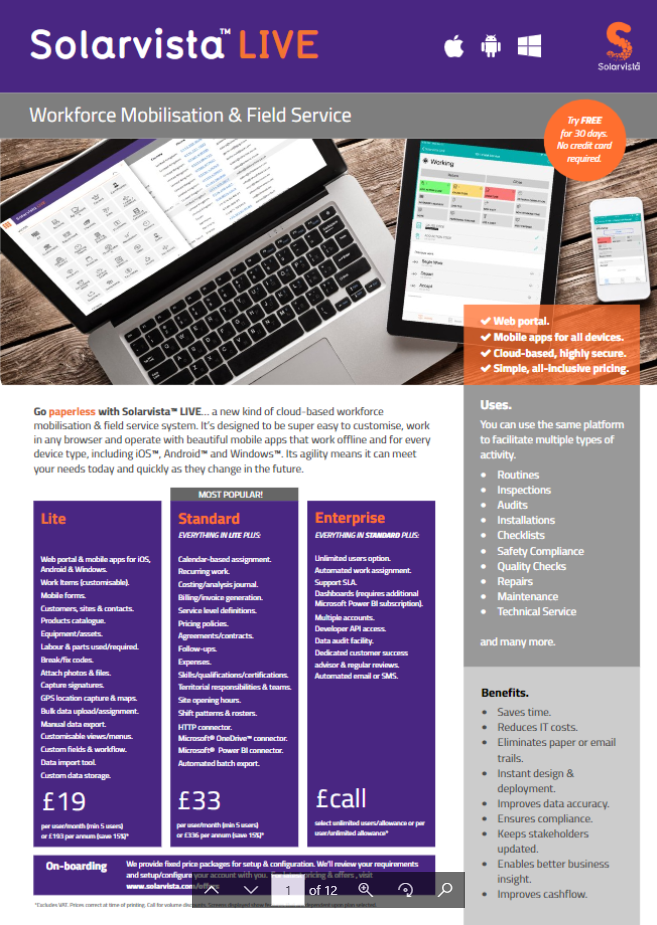 Solarvista LIVE Product Datasheet.
Full overview of product with pricing and comparison of features in each edition. This PDF document contains;
Summary of product.
Pricing.
Features list for each edition.
Specification.
To receive your free copy, simply fill in your details in the box provided and we will send it by email - don't forget to check your junk folder!