- 'No-code' Application Platform -
Developer API
A comprehensive API to develop advanced integrations or build custom business logic.
If you're a developer, creating advanced and complex integrations is easy with a modern and comprehensive API.
DEVELOPER API
Modern REST-based.
Our APIs are fully REST-based, offering the most modern experience and flexibility to achieve what you need.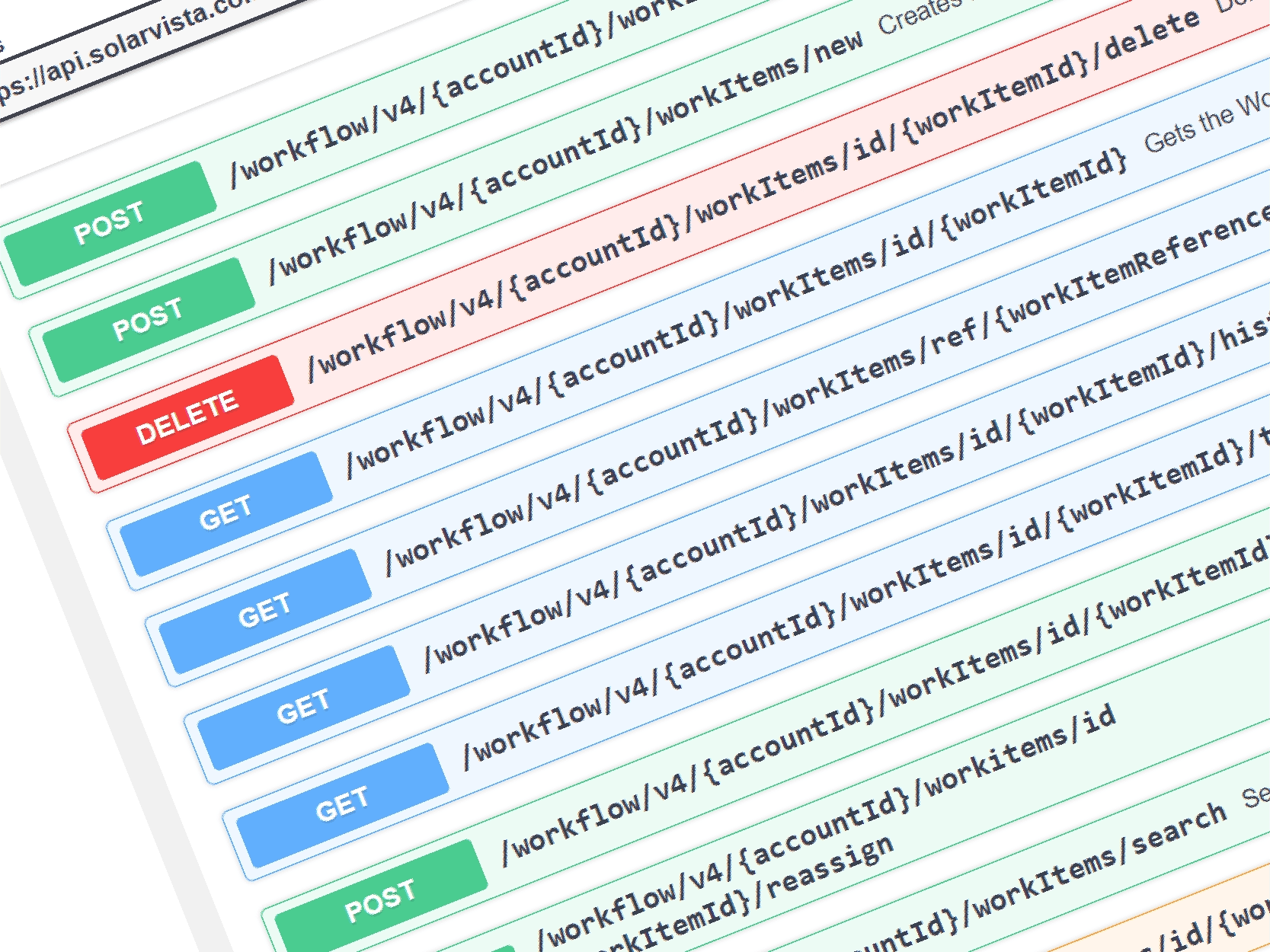 DEVELOPER API
Full programmatic control.
We create APIs for our platform before we create the companion web applications and mobile apps. These APIs not only cover operational processes, such as creating and updating work, data sources and/or activities, the APIs cover design and configuration, allowing full programmatic control, via API.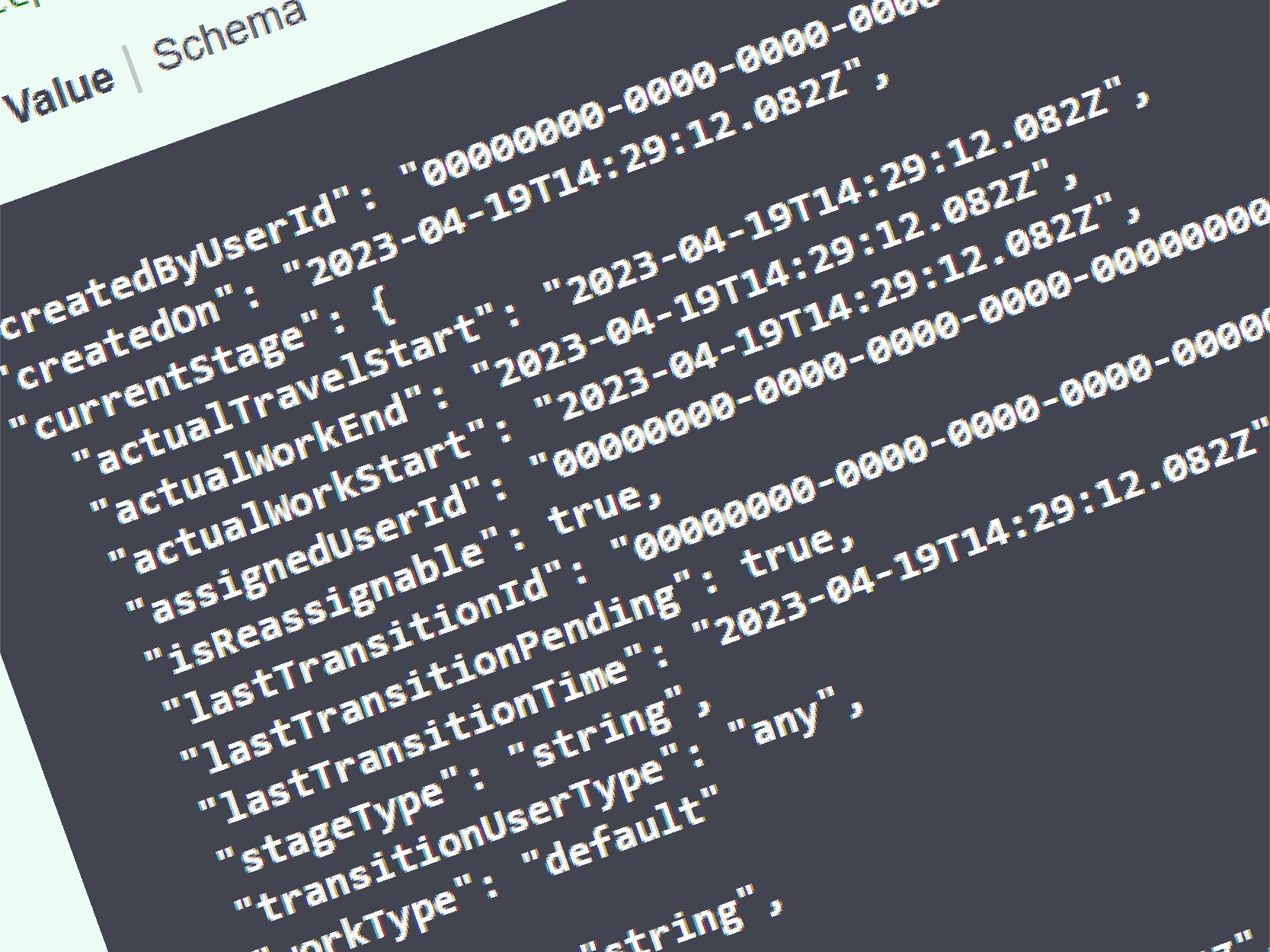 DEVELOPER API
Easy to use with 'low-code' tools.
Solarvista works well with Microsoft's Azure Logic Apps, which is a great "low-code" tool for developing small pieces of business logic within Solarvista, or cross-system logic and integrations. Some plans come with allowances for Logic Apps.-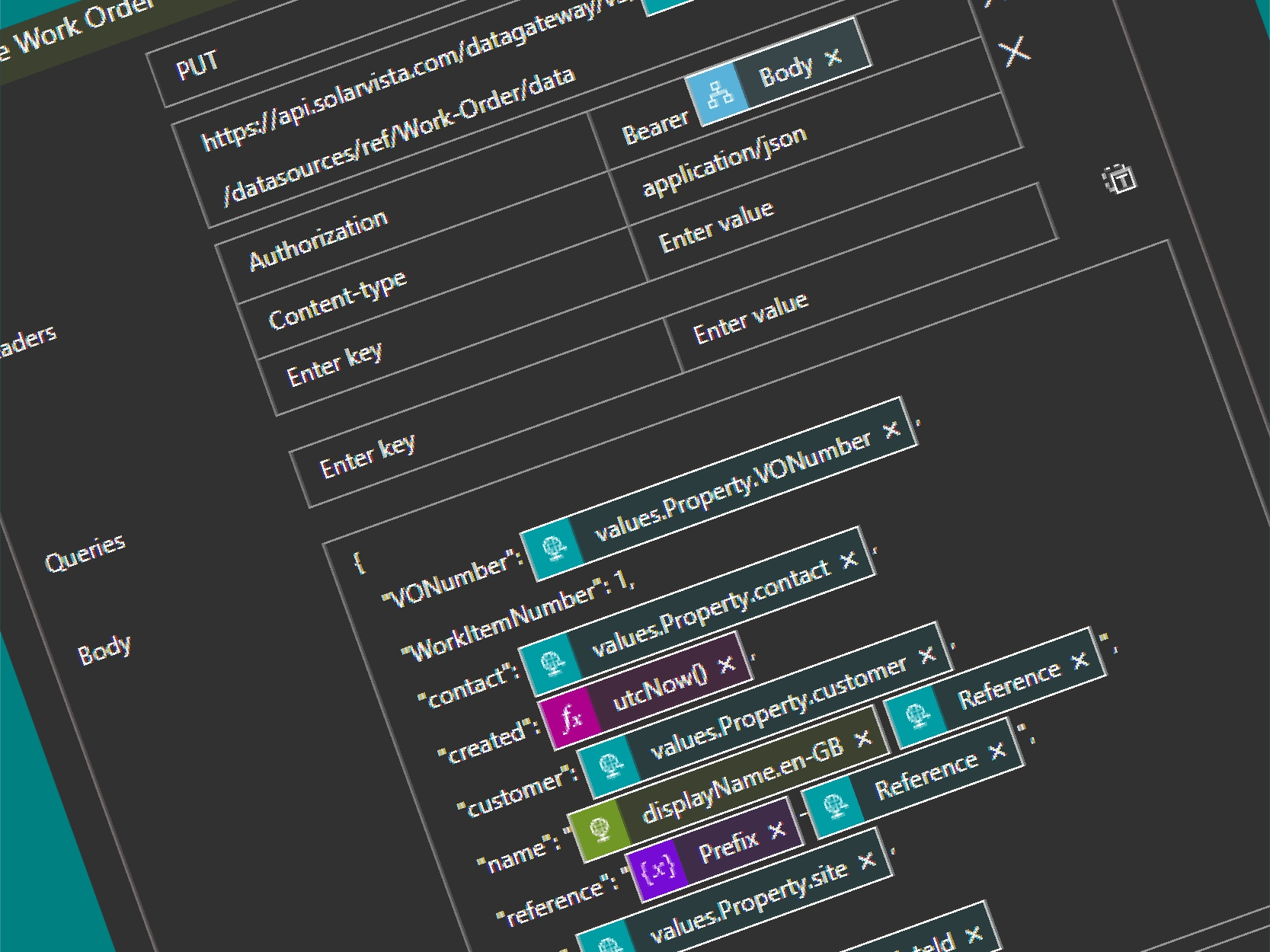 "Solarvista was the only solution we found that was flexible enough to cope with the specific needs we had in our line of business."
IT Project Manager
SOIL TESTING COMPANY (UK)