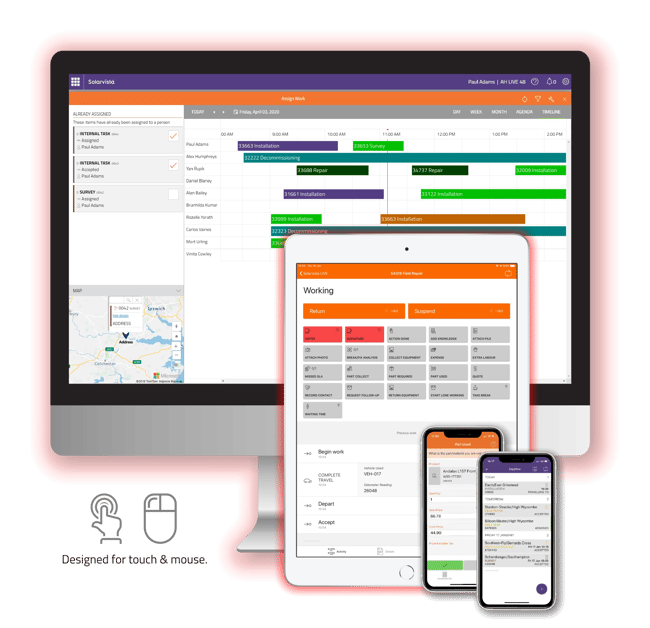 Software that helps you get your work done faster... wherever you are.
As a field engineer or technician, your time is extremely valuable, not only to the company but of course to you too. Software often feels clunky and not tune with your specific workflow. In recent years, several information technologies have appeared that are transforming how applications can be customised specifically for your needs. One of these, known as "no-code technology", is enabling business to become super agile and build applications that work exactly the way you want.
Now, Solarvista has used its many years of experience developing field service & mobile workflow software to create a revolutionary "2-in-1" product that not only is a field service system, but crucially a 'no-code' application platform in one integrated suite. This means, your specific, unique workflow processes can be perfectly modelled and rendered within applications that run as mobile apps that also work offline. The mobile app runs on all device types, so you can use your preferred device, whether it is iOS, Android or Windows. And for tasks that are outside the scope of the mobile, you can access a web portal that works on your tablet perfectly, with touch input designed in from the beginning.
Use mobile apps that work exactly as you need.
Because everything can be customised for your exact processes, for each type of work, the mobile apps present you with options relevant to the workflow and stage.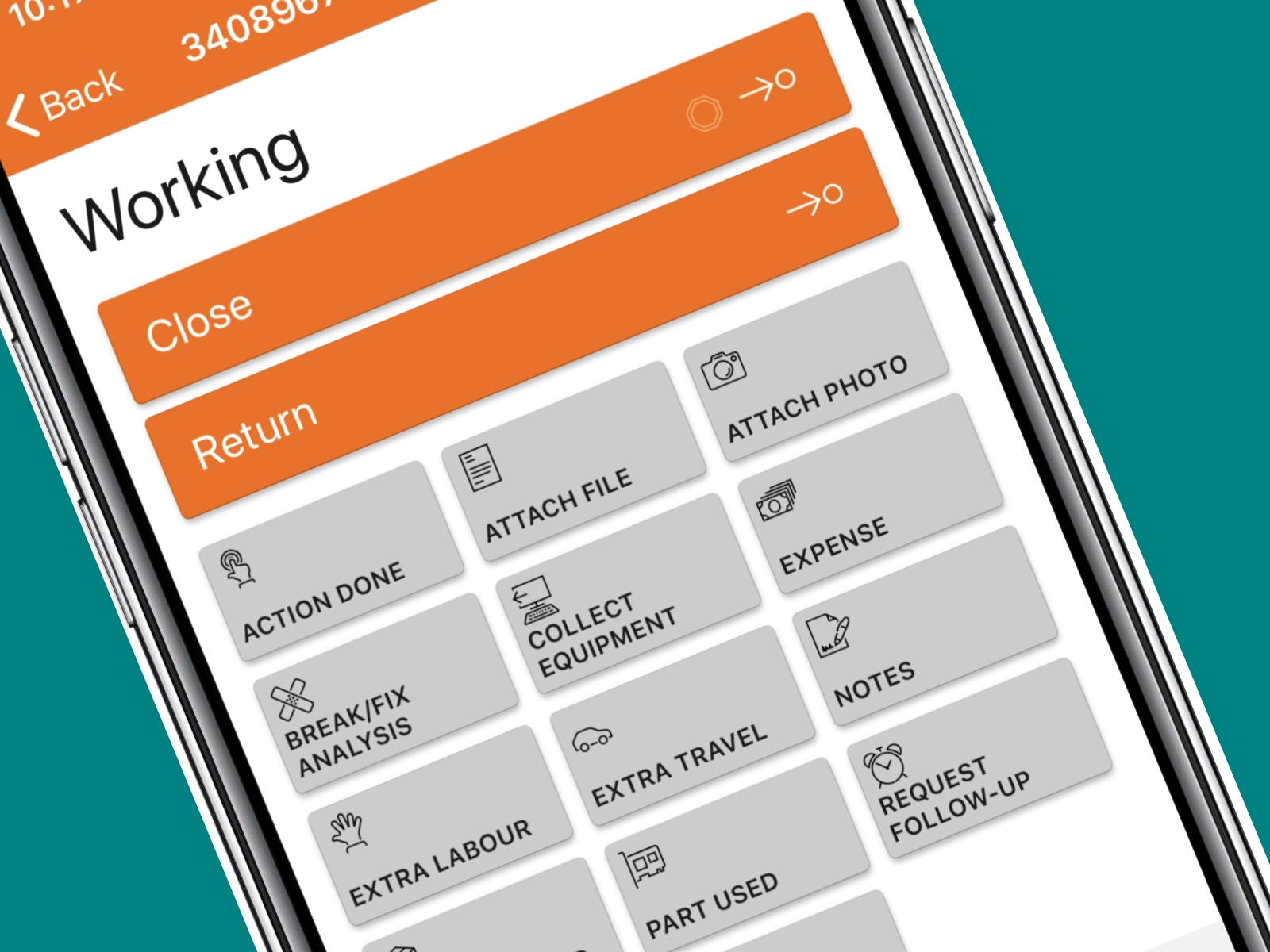 Work offline as easily as online.
You can use mobile apps that work offline as well as online. Using an intelligent sync system, data that may be referenced by a work item is automatically downloaded to your device prior to use going offline.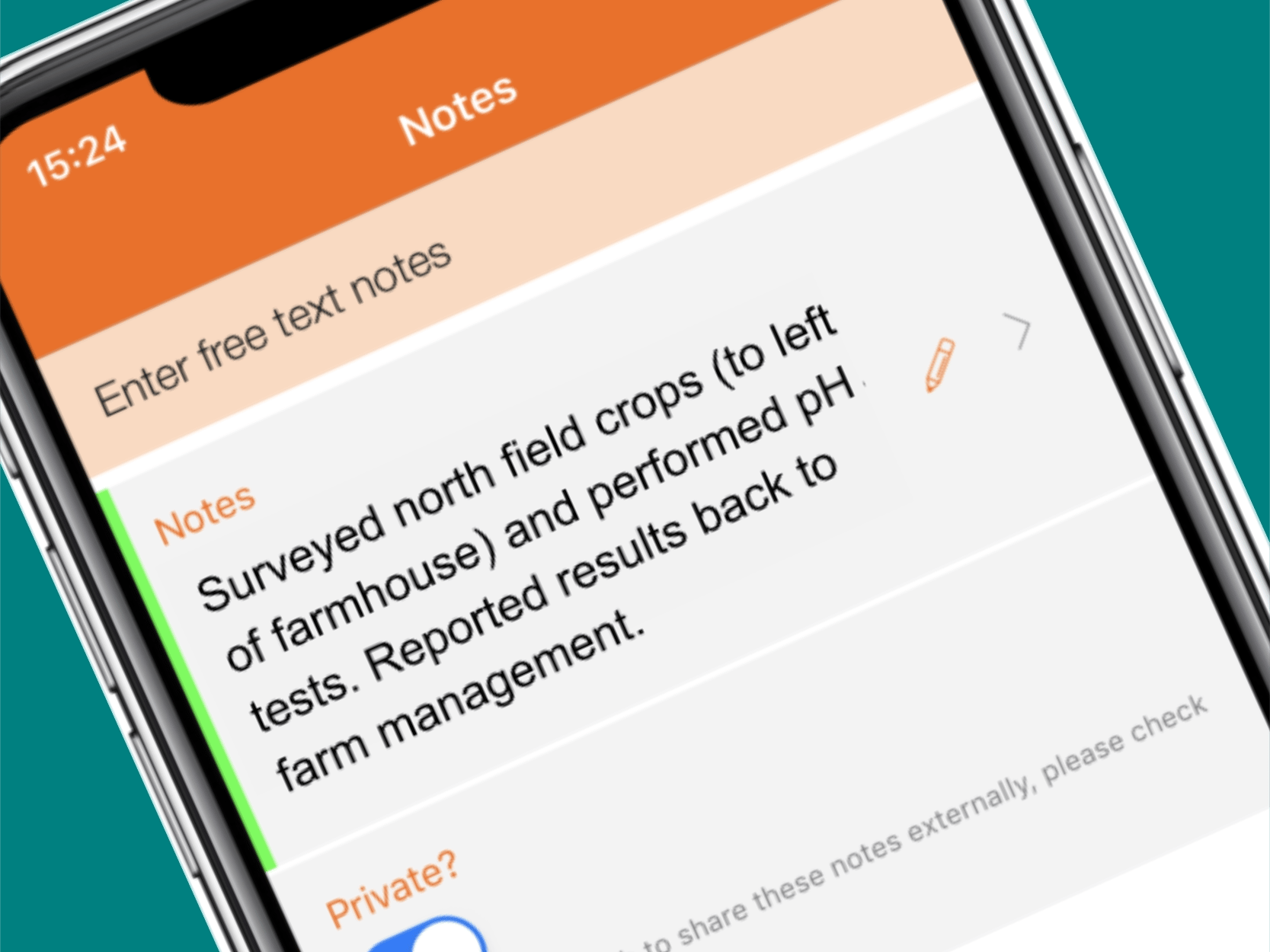 Use the mobile devices you prefer.
You can choose to run Solarvista mobile apps on any device you like, phone or tablet, iOS, Android or Windows and functionality is identical.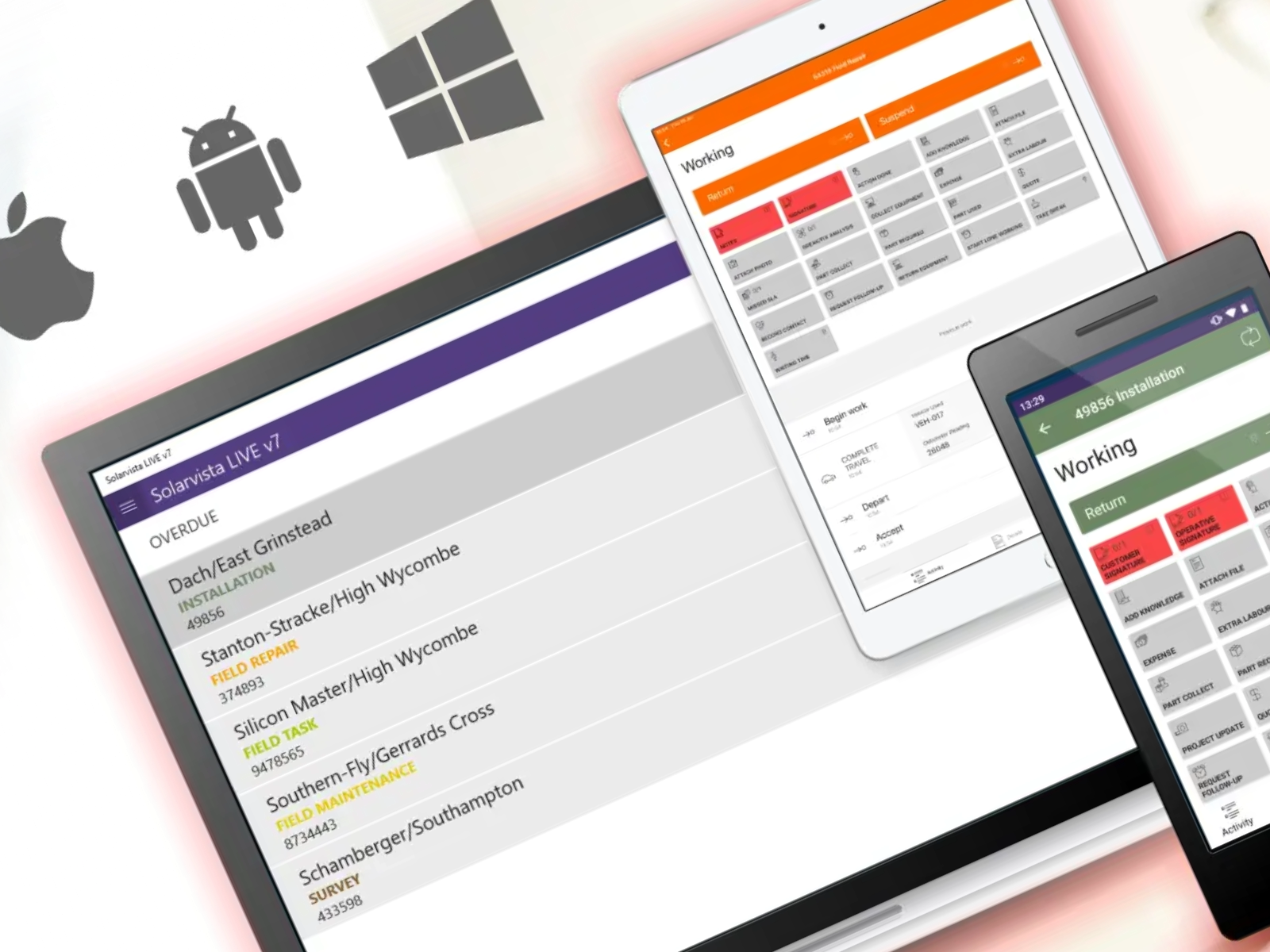 Eliminate paper and email trails.
Solarvista enables your forms to be digitised, meaning they are quick to complete and eliminate paper trails or emails. Forms can contain intelligent flow control, meaning 'paperwork' is digital, faster and easier to complete with no need to post or send via emails.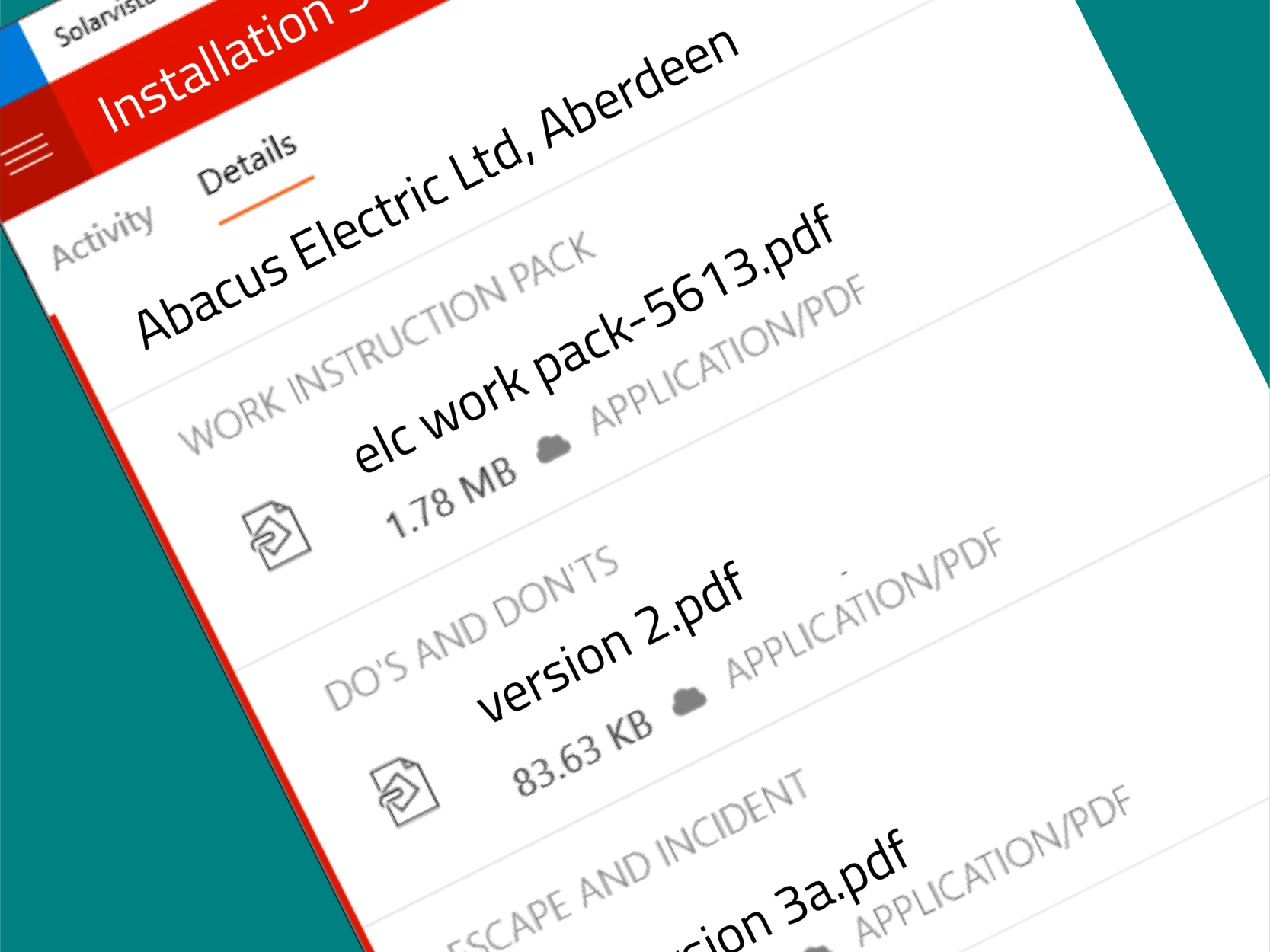 See a timeline of activities all in one place.
As you work, Solarvista mobile app displays a timeline of your activities so you can be clear about what you have done so far, including editing previously entered data where feasible.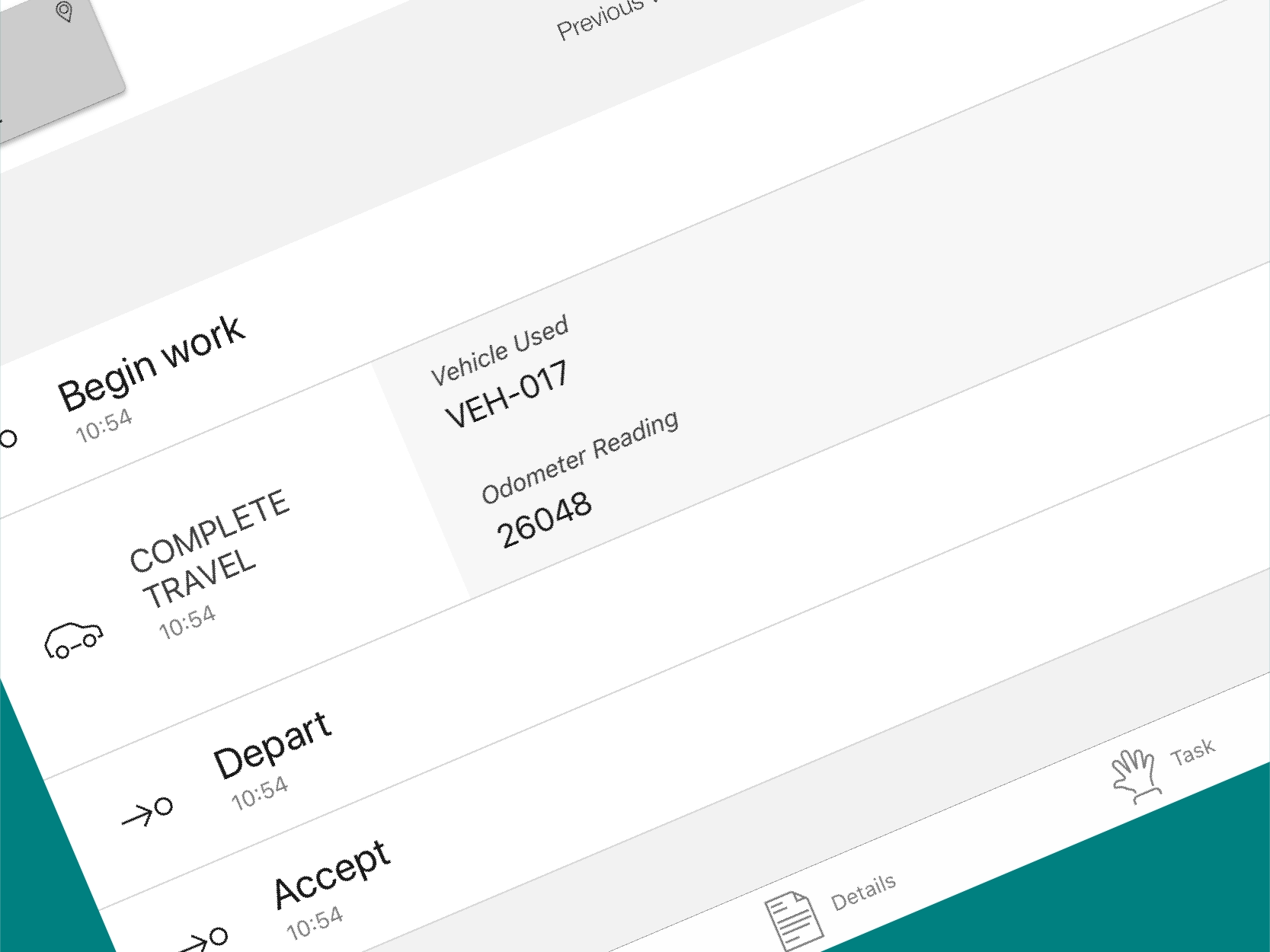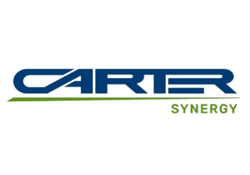 "The mobile app is so much easier to use. It just leads you on through process and help me get it all right."
Service Engineer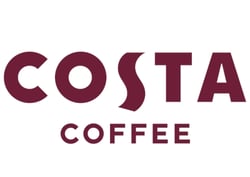 "Using the Solarvista app is easy and quick. I love how the timeline helps me see what data I have input so far on each job."
Customer Service Technician
Learn more...
Click below as required to learn more about Solarvista cloud and services.