- System Capabilities -
Parts & Materials Tracking
Solarvista 2-in-1 Field Service Management System & 'No-code' Application Platform
Track parts/materials whilst getting work done.
Solarvista includes a feature set for managing product masters and ability to track parts/materials usage within a field service or mobile workforce environment. You can create master product files and track, usage, movements, collections and requests.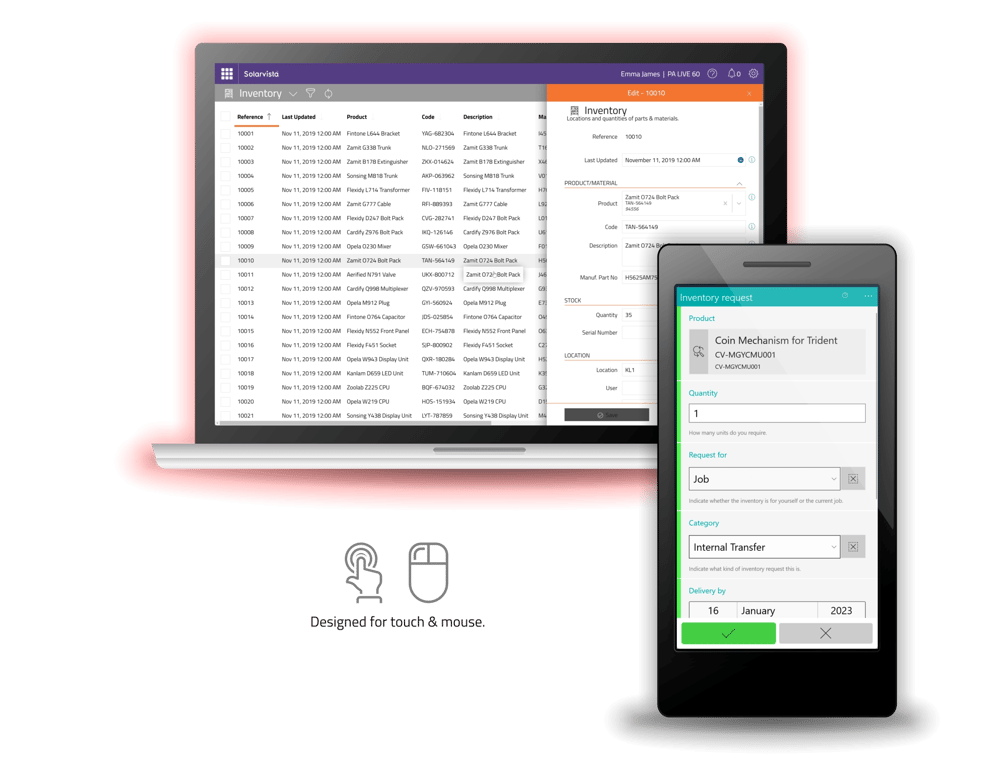 Parts & materials tracking
Track parts & materials easily.

When parts and/or materials are used for work purposes, these can be quickly recorded using the mobile app (including serial numbers and barcode scanning). This data then is immediately transferred back you Solarvista where it processed.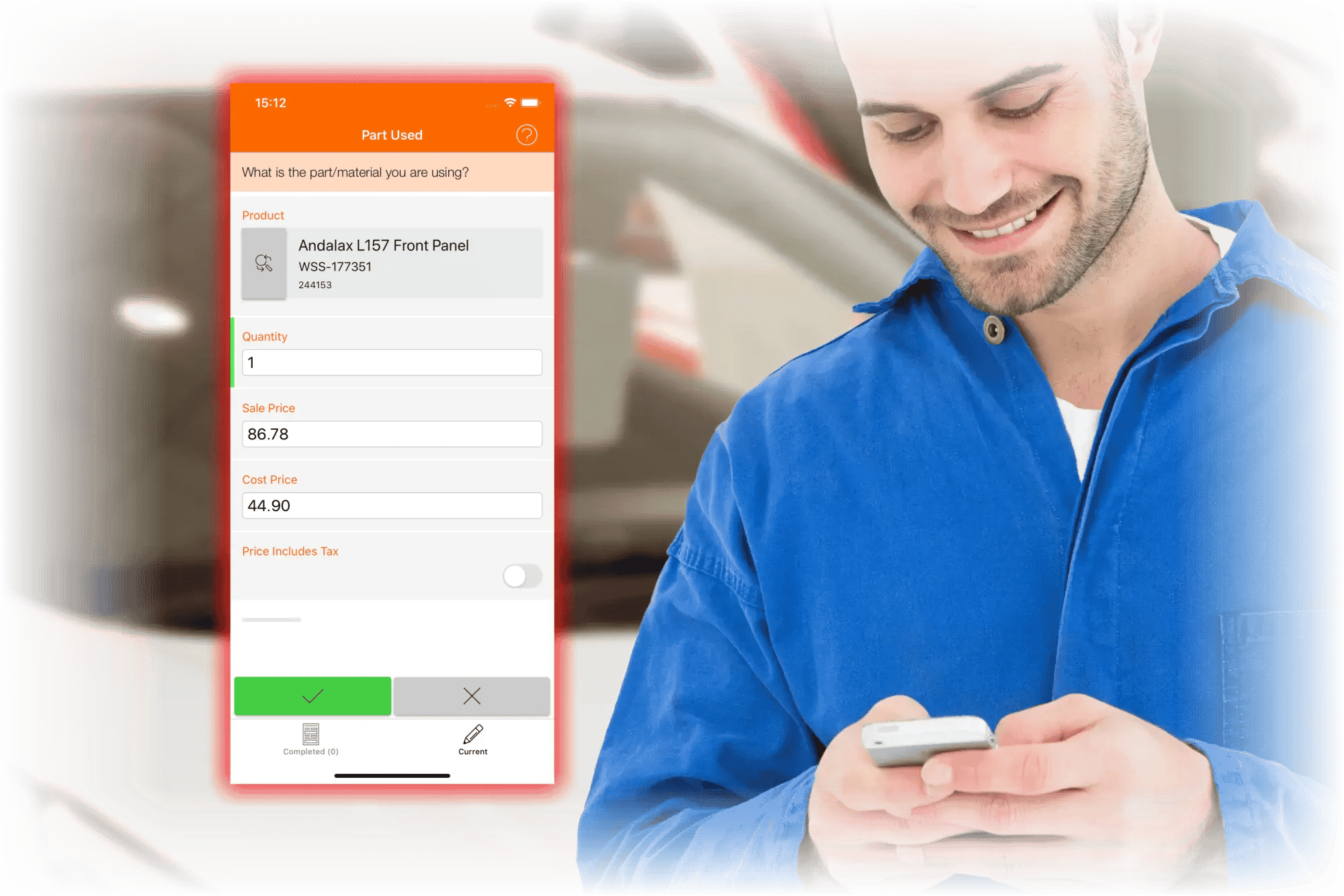 Parts & materials tracking
Stock levels at locations updated automatically.

Inventory levels are tracked at locations you setup, which can include users, vehicles, office/depot locations or where applicable, warehouse codes. When parts and materials are used/moved, the quantities are updated accordingly.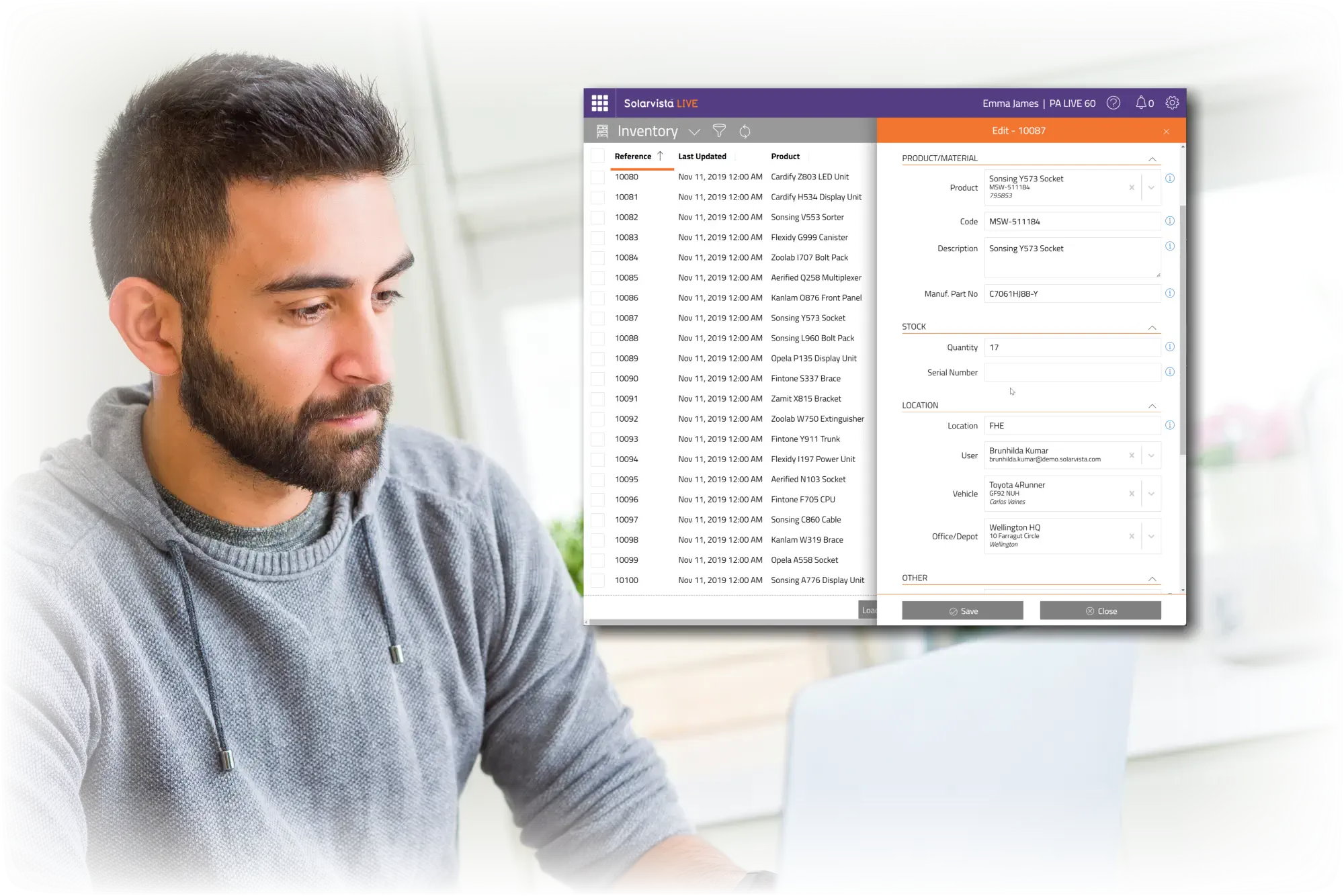 Parts & materials tracking
Perform movements between locations & users.

When parts/materials are collected from suppliers, these can be processed quickly into the inventory data. It's also possible for mobile users to move stock between vehicles and users.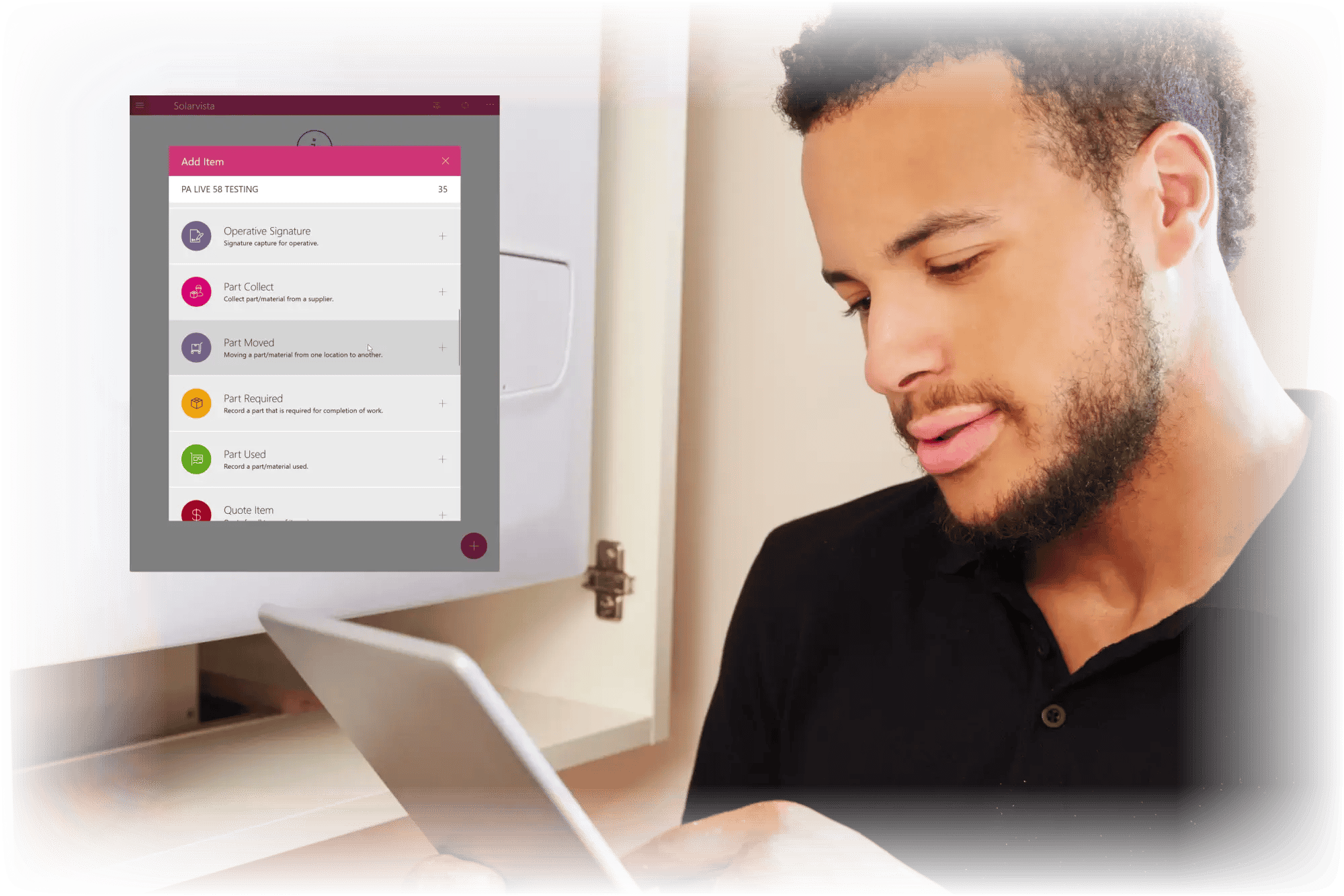 Parts & materials tracking
Integrates with your existing inventory system.

Solarvista can operate as a slave to your master inventory/stock control systems. This means you have a single point of reference for stock that's extended into the field via the Solarvista mobile app.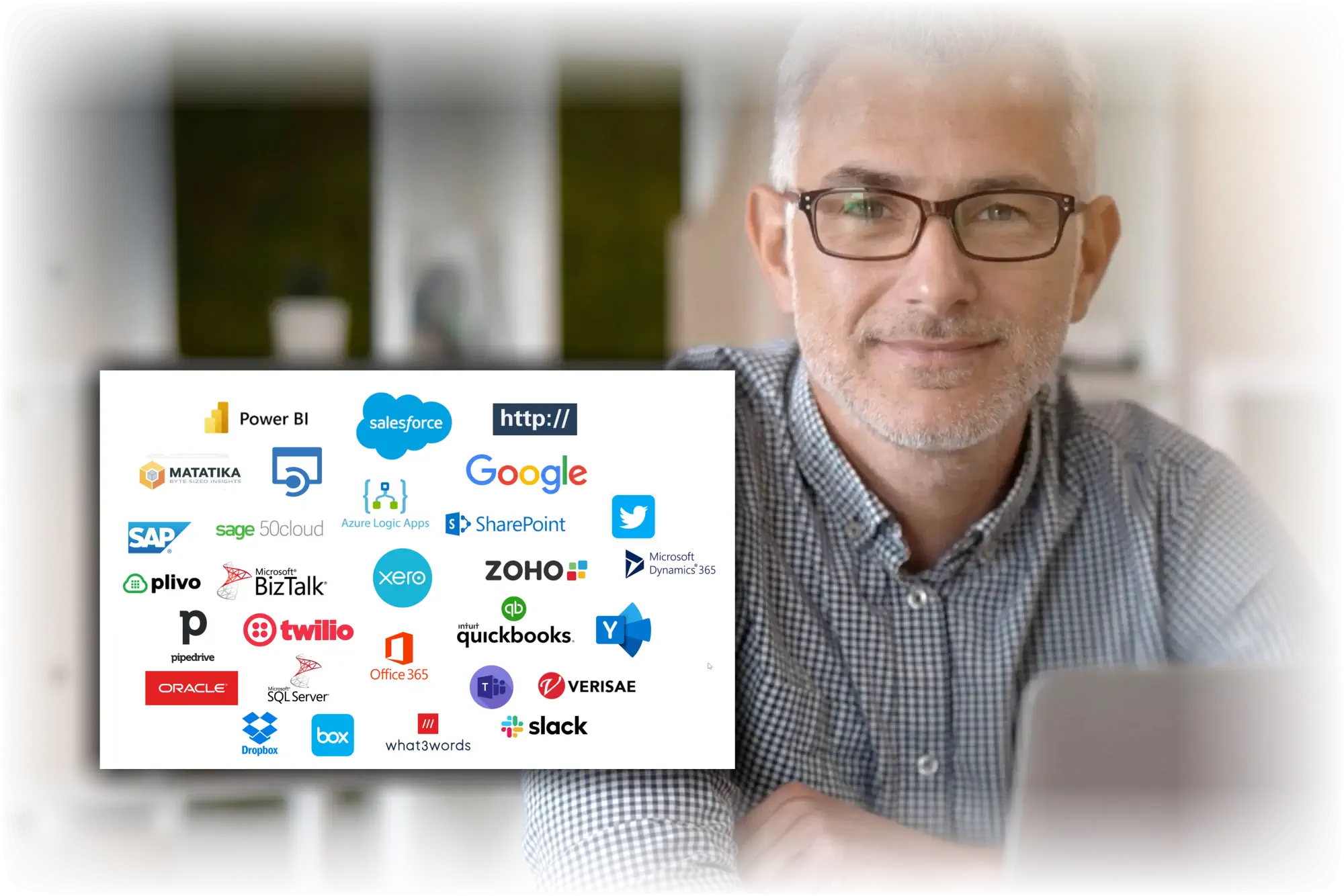 Parts & materials tracking
Let users request parts/materials or use auto replenishments*.

*AVAILABLE Q1/2023




When parts/materials are used, they can be automatically checked again minimum levels and automated request generated.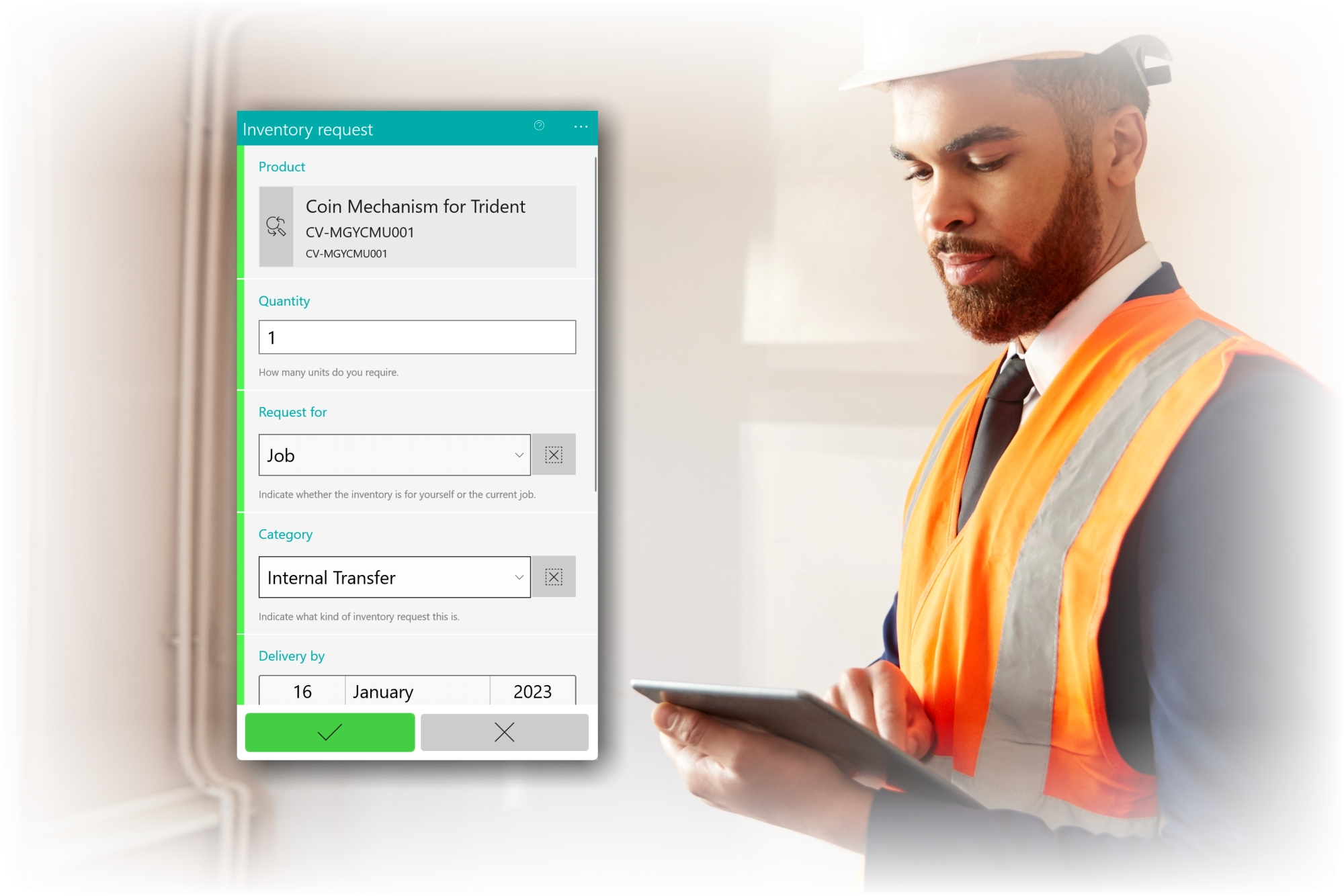 Just some of the benefits...
What our customers say...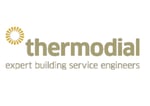 "We especially liked the ability for Solarvista's mobile applications to support custom form based input processes on tablets, something our engineers are looking forward to save them time."
Financial Director
Industry: Building Engineering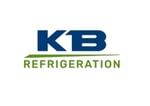 "The solution is customisable and much quicker to use. The result has been more reliable data, and a workflow that feels bespoke whilst still being delivered on their standard platform."
MIS Manaager
Industry: Refrigeration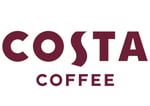 "As one of the biggest changes that Costa Express have ever undertaken, Solarvista have delivered it superbly."
Operations Director
Industry: Retail/Vending
Other relevant capabilities...
Frequently asked questions...