- System Capabilities -
Estimating & Quotations
Available Q3/2023
Solarvista 2-in-1 Field Service Management System & 'No-code' Application Platform
Win more work... with less work.
Solarvista allows you to quote for work and then automatically generate work items for planning and generate relevant billing for payments.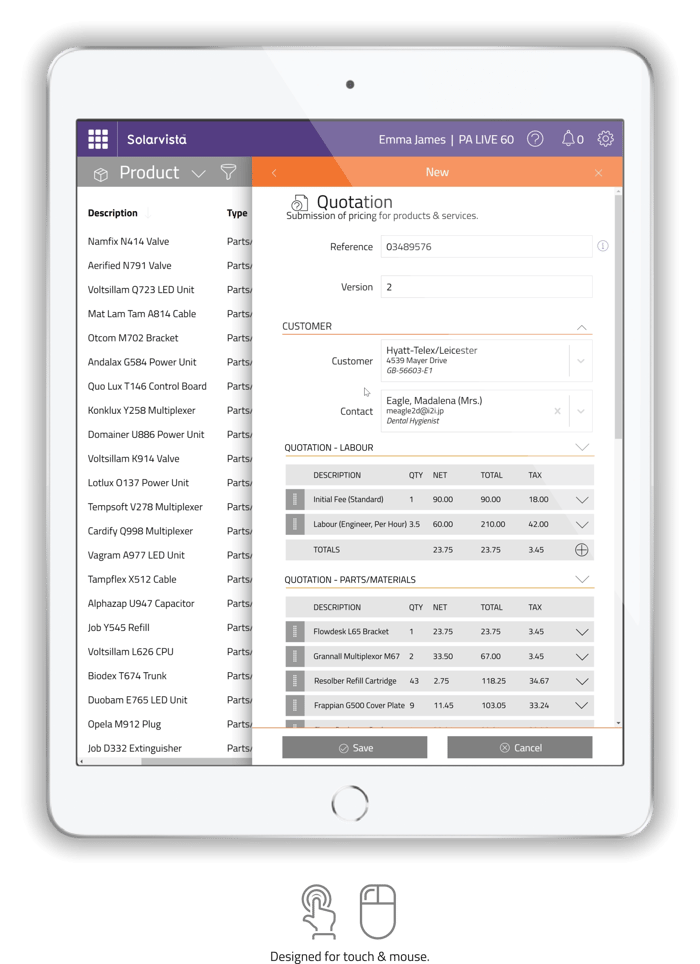 ESTIMATING & QUOTATIONS
Compete with flexible pricing models.
Available Q2-Q3/2023
Use Pricing Policies to automate computation of selling prices based upon category of product or price range. Combine with Service Levels to facilitate complex pricing of labour, utilising day of week, time of day, travel time and distance and differing resource types.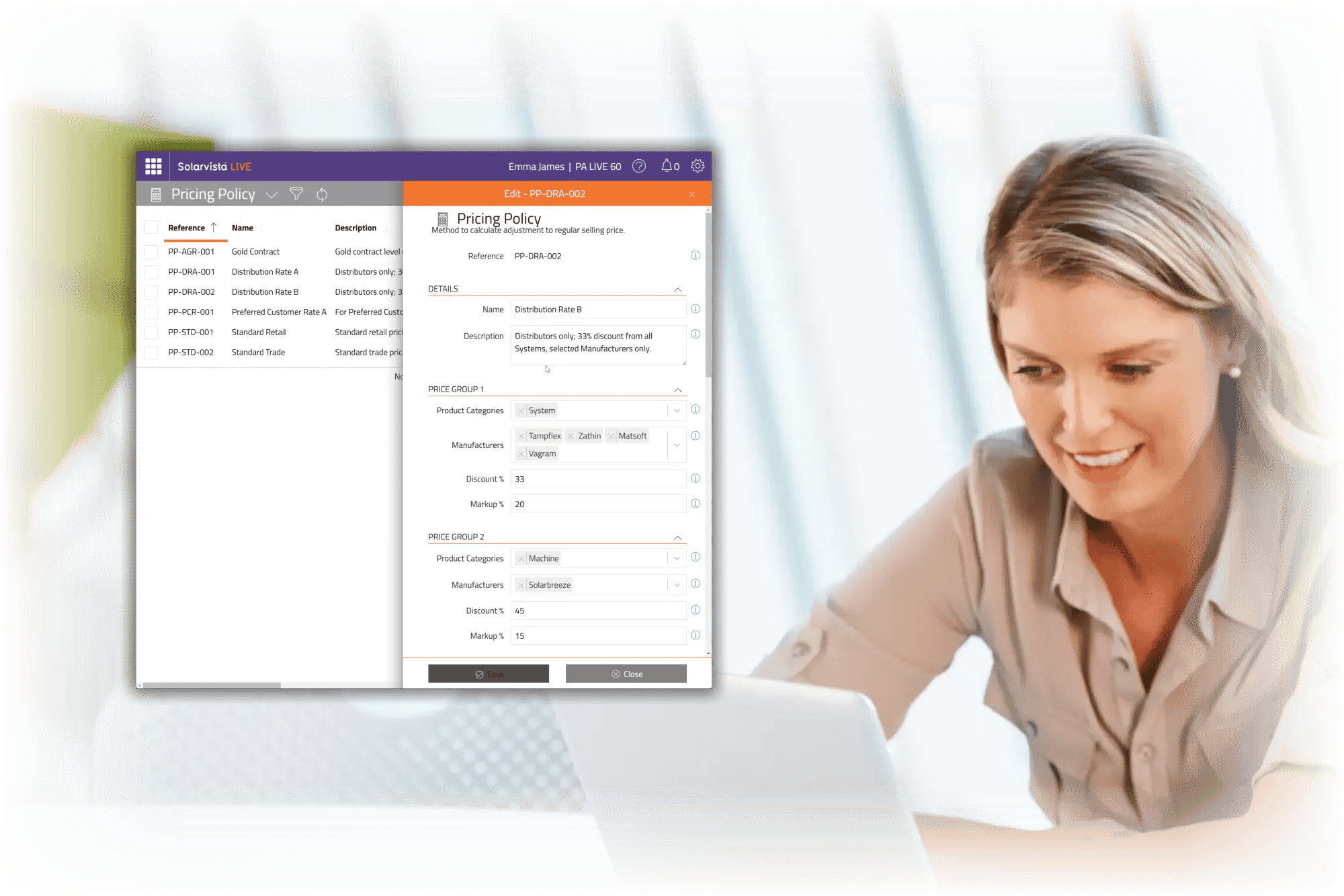 ESTIMATING & QUOTATIONS
Create quotations from anywhere.
Available Q2-Q3/2023
Submit itemised quote information from the mobile apps (even offline) or create and edit quotes directly using the web portal and a tablet*.
*connectivity required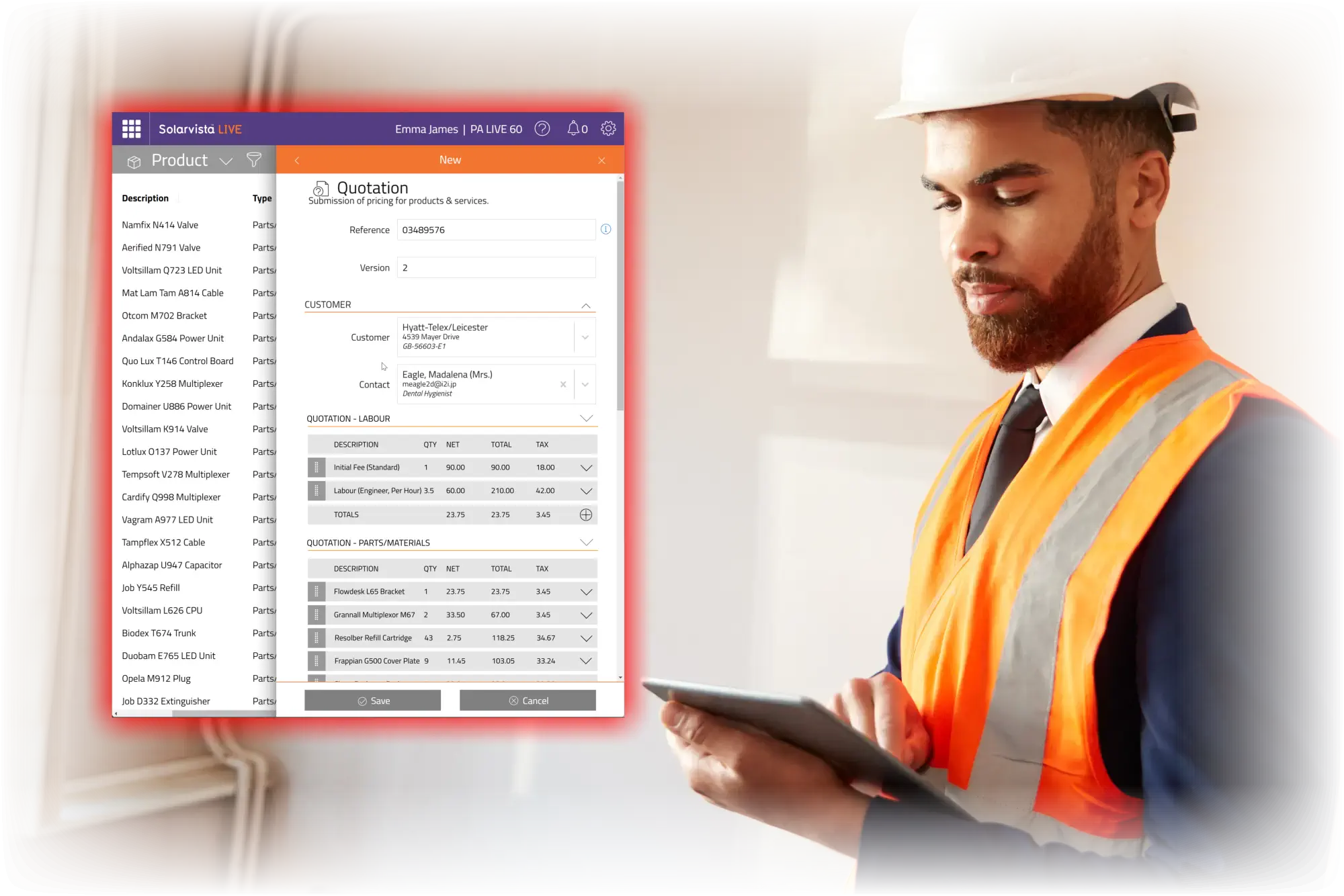 ESTIMATING & QUOTATIONS
Use in-built designer for quotes sent as PDFs.

Available Q2-q3/2023
A comprehensive designer built into the product and accessed within the web portal enables document templates to be created for quotations that look good, with logos, boxes, lines, fonts, colours and other content too.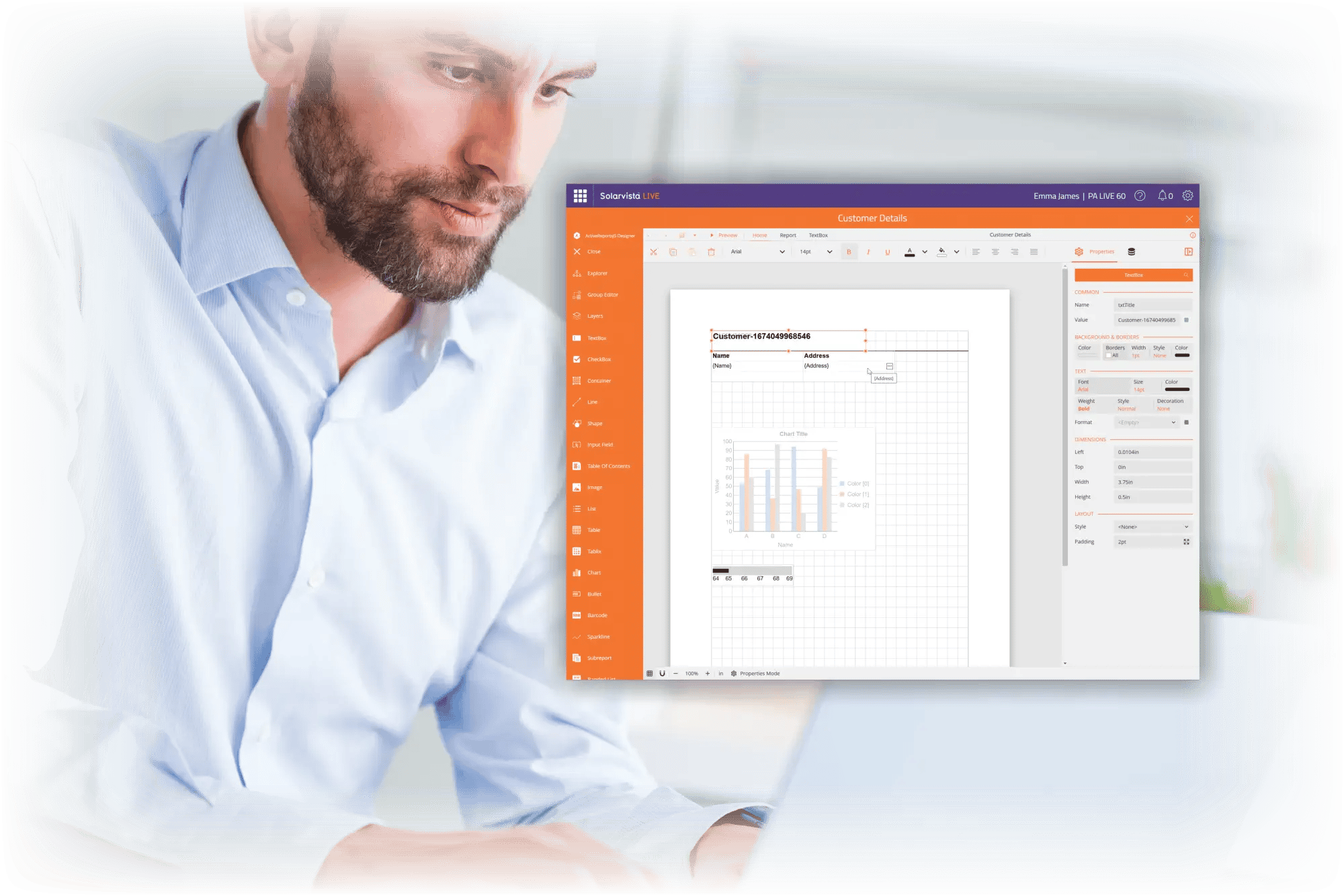 ESTIMATING & QUOTATIONS
Automatically convert quotes into work.
Available Q2-Q3/2023
When quotations are approved, each item or group is automatically generated as work items or agreements, transferring all relevant information, driving productivity.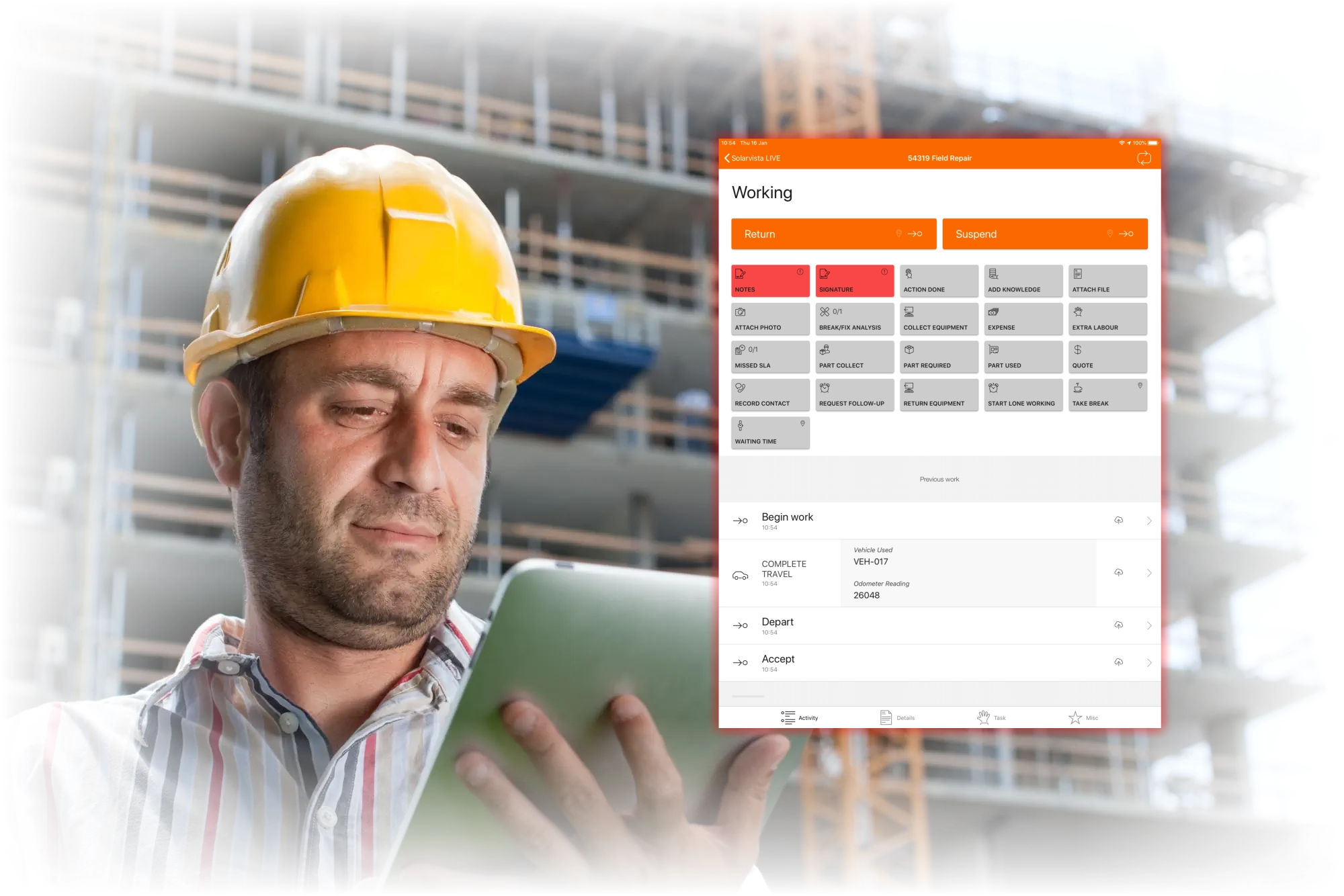 ESTIMATING & QUOTATIONS
Bills derived from quotes after work completed.
Available Q2-Q3/2023
Work carried out against quotes can be billed exactly as quoted with options to add extras during the working phase or when work is completed.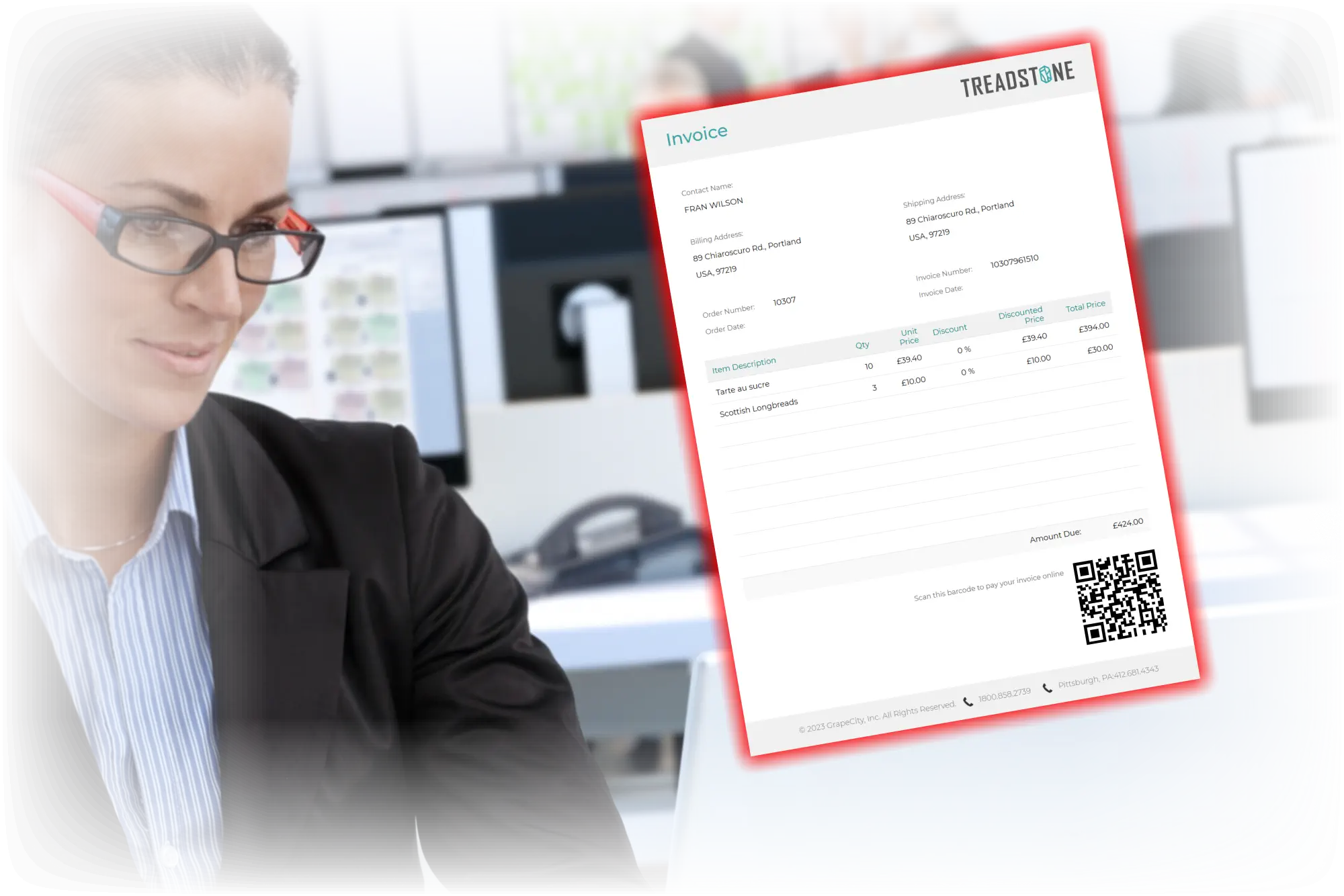 Just some of the benefits...
What our customers say...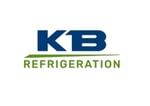 "The solution is customisable and much quicker to use. The result has been more reliable data, and a workflow that feels bespoke whilst still being delivered on their standard platform."
MIS Manager
Industry: Rerigeration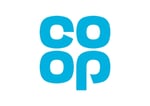 "We've integrated Solarvista's scheduling APIs to create a uniquely productive process. Solarvista have been easy to work with and it's solutions work well for us."
Development Manager
Industry: Legal Services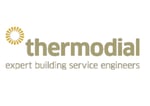 "We needed a new solution that offered modern facilities. We especially liked the ability for Solarvista's mobile applications to support custom form based input processes on tablets, something our engineers are looking forward to save them time."
Financial Director
Industry: Building Engineering
Other relevant capabilities...
Frequently asked questions...