Automate workflow in the farms & fields, with apps that work just the way you need it.
If there is one industry where the deskless worker reigns supreme, it is the agriculture industry. It is an industry that is traditionally poorly-served by traditional software due to the many varied tasks, carried out in remote areas, often without mobile network signals.
Now, Solarvista has launched a revolutionary "2-in-1" product that not only is a field service system, but crucially has a 'no-code' application platform. This means, your agriculture-specific, custom tasks can be perfectly modelled and rendered within applications that run within a web portal and as offline-capable mobile apps.
Whether you are a farming business, a supplier to farming business, or government regulator, Solarvista technology can deliver increased efficiency, productivity gains, data quality improvements and reduced operational costs, almost immediately.
Create relevant agriculture applications.
Create web applications that work out on the farm, in the field, or back at the office that perfectly model your agriculture-based tasks using workflows and activities. Use existing business logic for more complex tasks.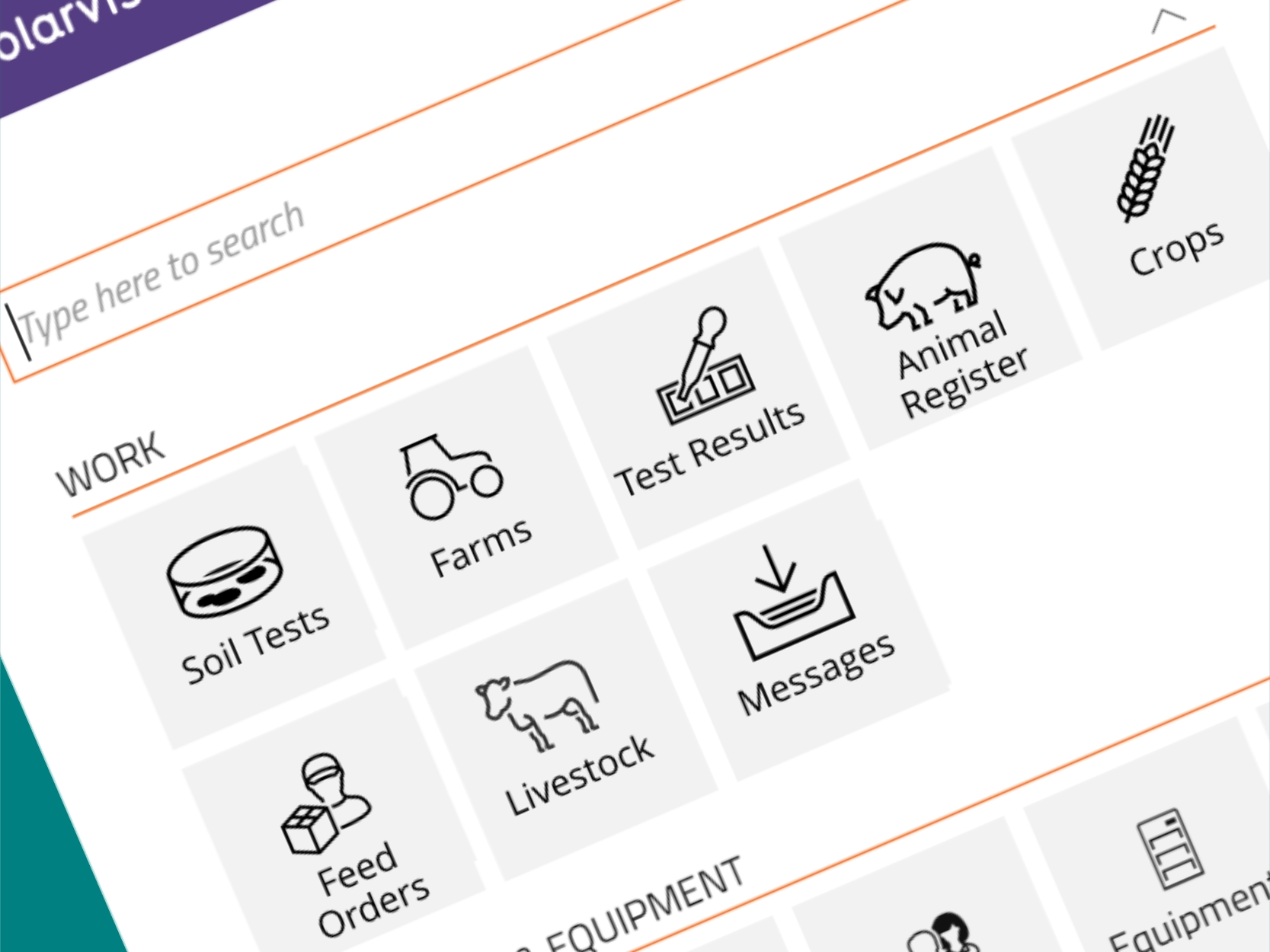 Schedule & dispatch tasks easily.
Dispatch tasks to workers and operatives, along with intelligent workflows and activities for each one, using a visual calendar and scheduler. You'll get real-time feedback of status so you can track progress too.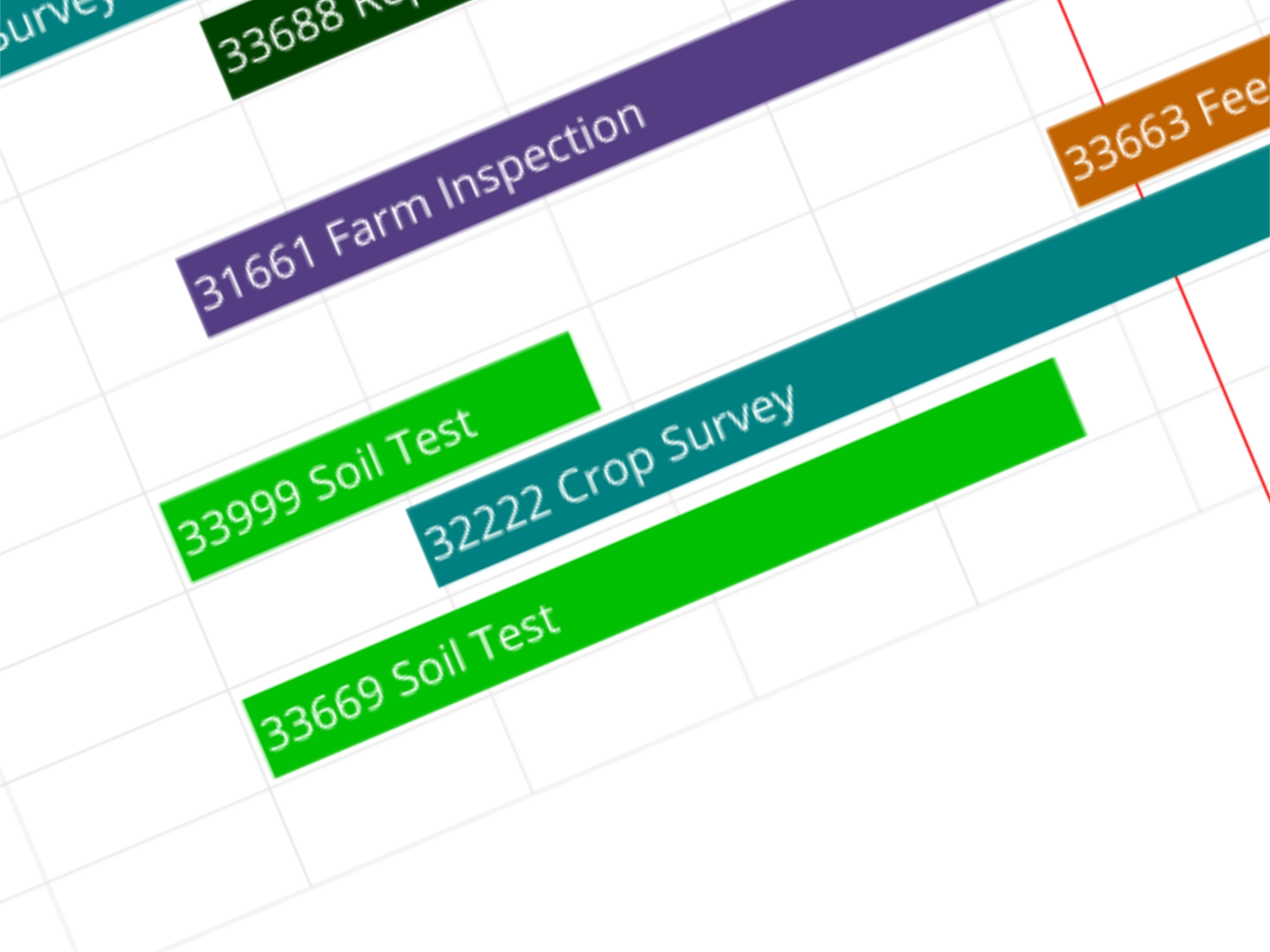 Apps that work just the way you need, anywhere.
Your specific agricultural work is modelled and then automatically rendered in apps that work offline, as well as online. Easy to read, big buttons lead users to next steps automatically, even on pocket-sized smartphones. There is no need to buy new devices as Solarvista apps work on iOS, Android and Windows.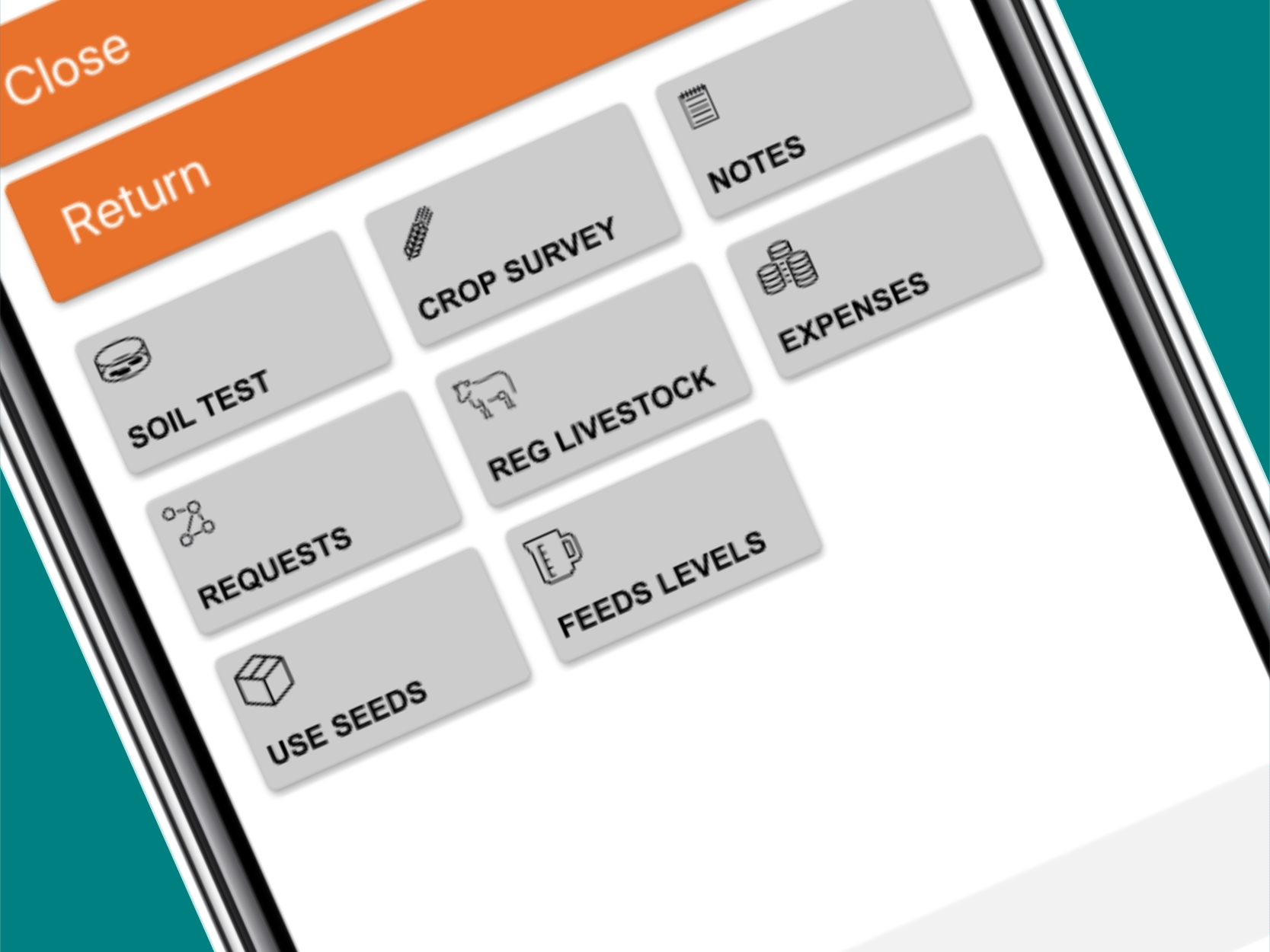 Use intelligent forms for better data quality.
Solarvista enables your paper forms to be digitised and placed within intentful workflows and accessed easily on a phone, tablet or level laptop. They're quick to complete and the data is deposited where you need it, using embedded integration facilities.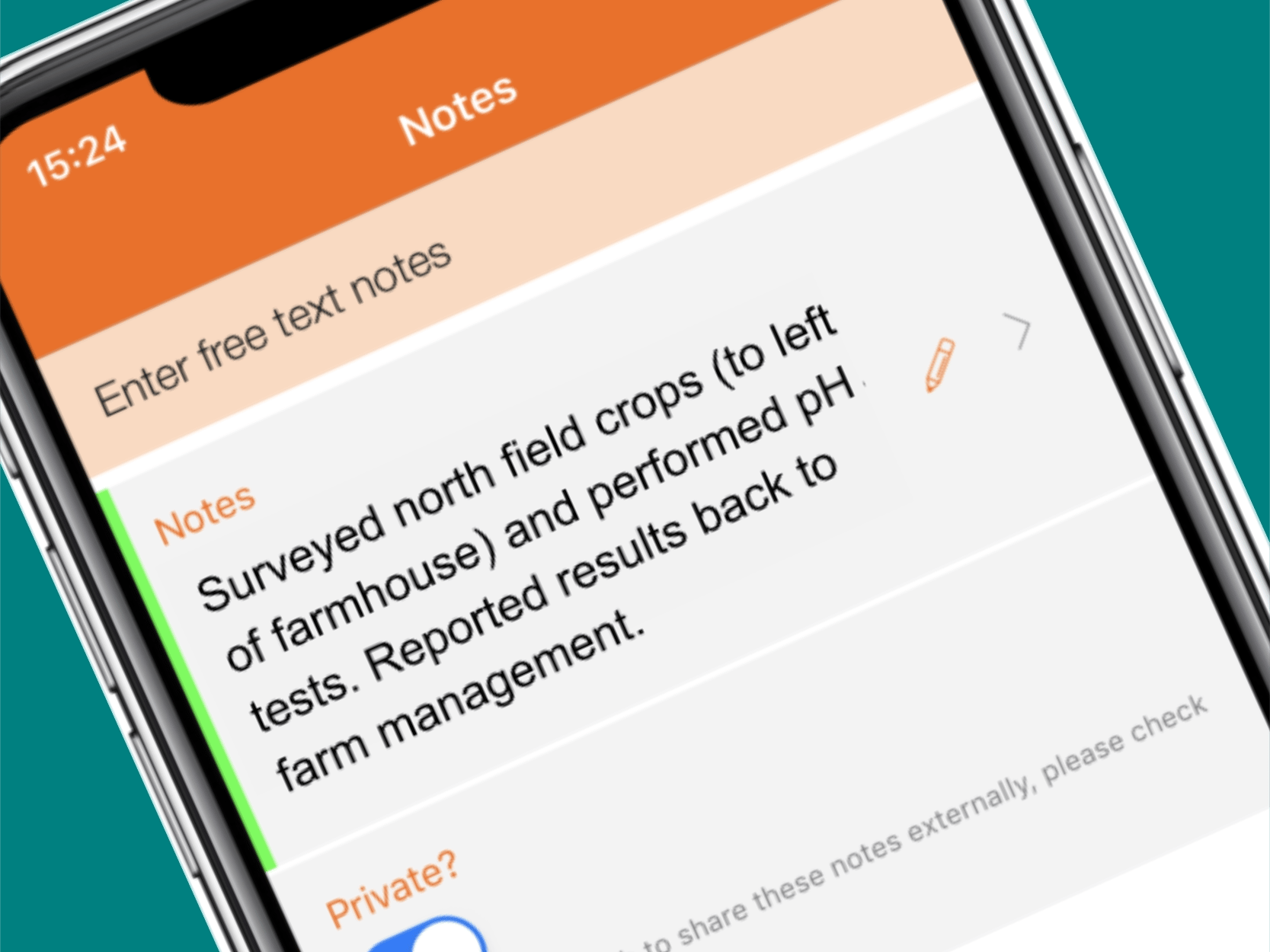 Capture geolocations in real-time.
As work progresses and activities take place, Solarvista tracks the location via device GPS. This data is stored and viewable in the web portal in maps for accurate tracking.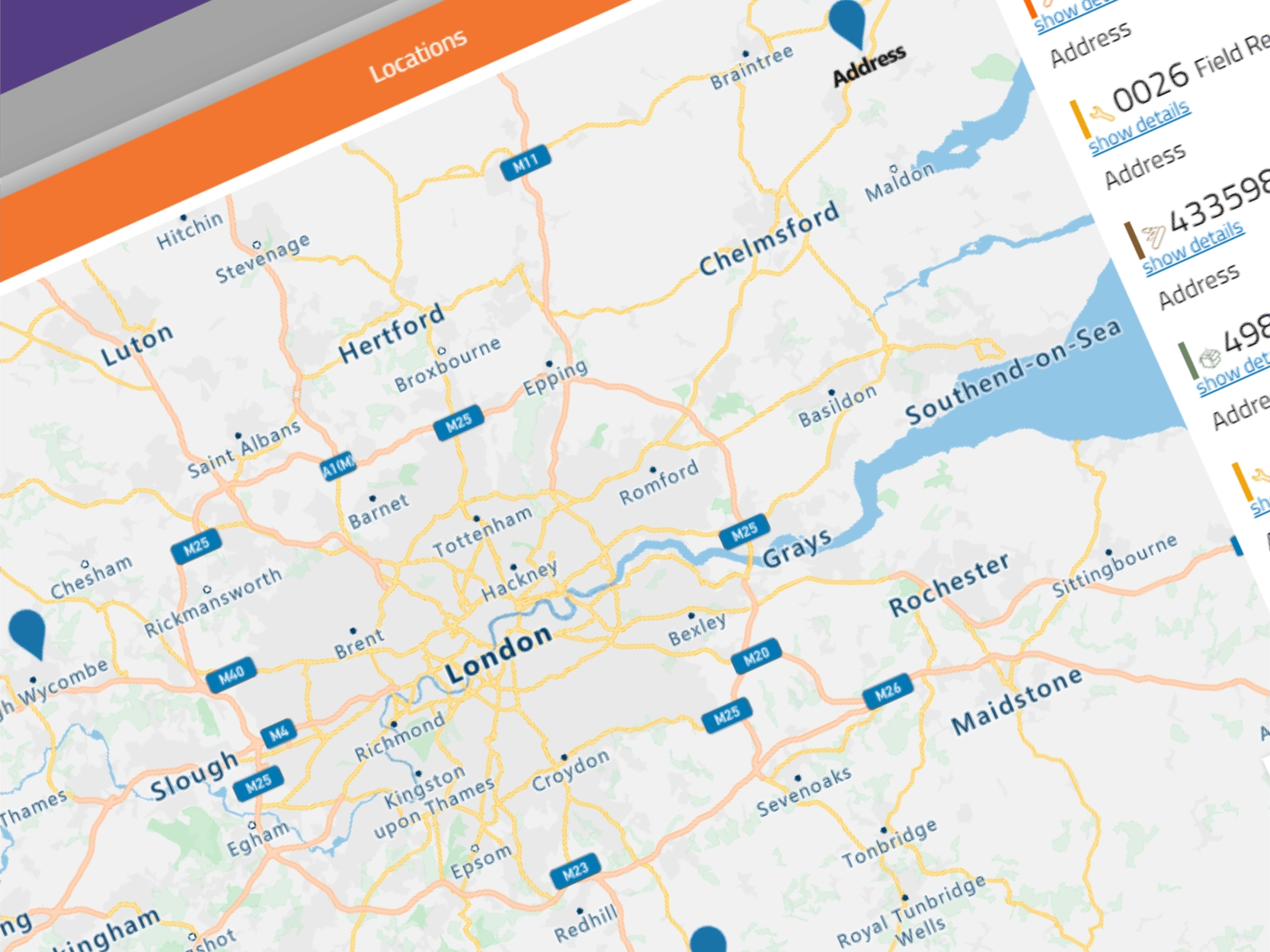 And much more, if you need it...
Solarvista includes optional features for customer data, billing, costing, charging, skills and resources, service agreements & SLAs, business intelligence, alerts and follow-ups, customer portals and embedded data integrations.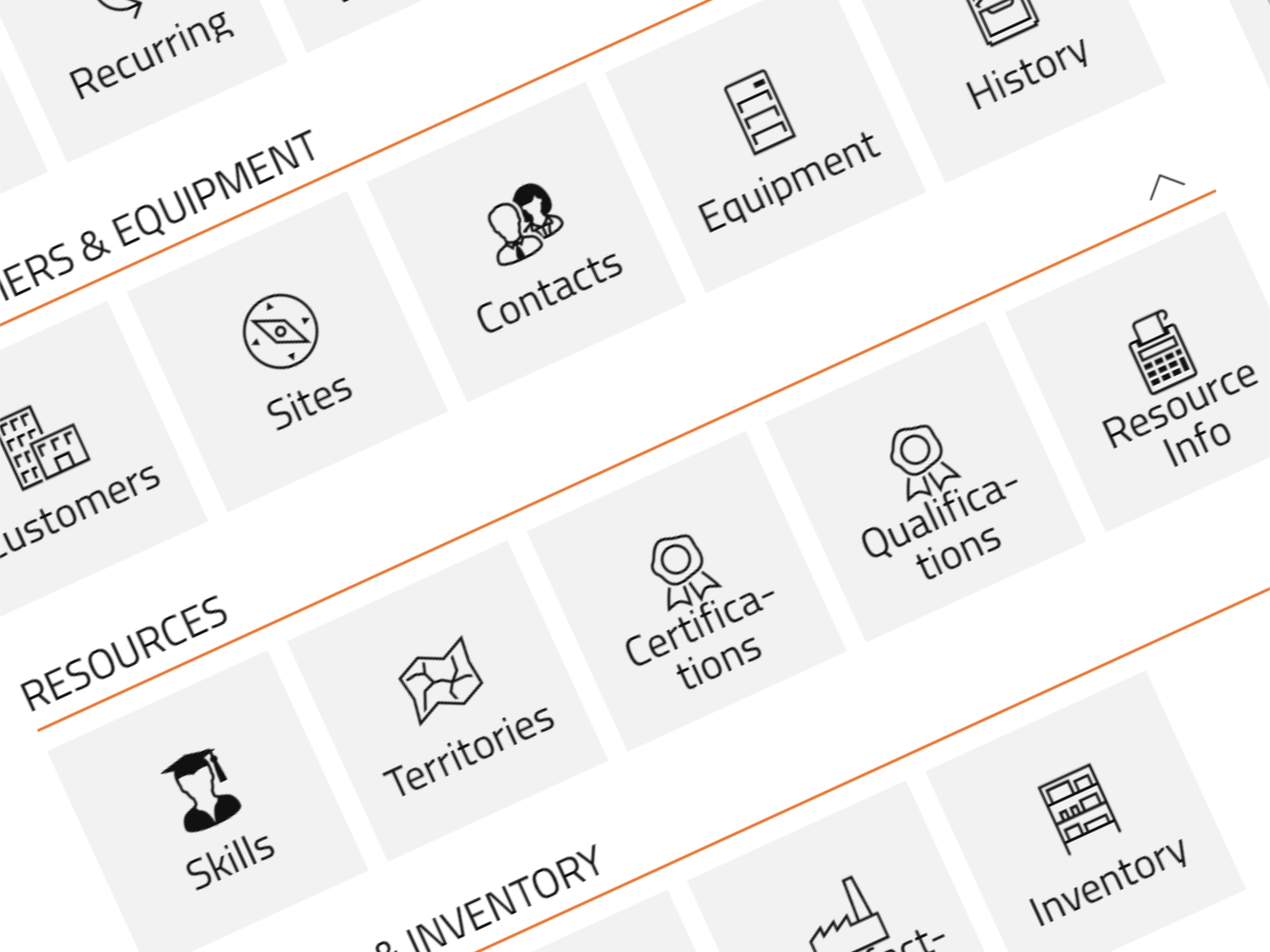 "Solarvista was the only solution we found that was flexible enough to cope with the specific needs we had in our line of business."
IT Project Manager
SOIL TESTING COMPANY (UK)