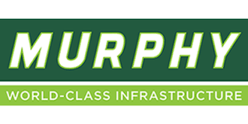 Murphy & Sons Limited is a leading global, multi-disciplined engineering and construction company founded in 1951 that improves lives by delivering world-class infrastructure.
Operating in the United Kingdom, Ireland and Canada, Murphy provides better engineered solutions to infrastructure sectors including transportation; water; power; natural resources; and construction & property.
Murphy selected Solarvista for the flexibility of the product that could be applied to the wide range of projects and sectors that they operate in.
Solarvista LIVE is built upon innovative technology, meaning it enables full customisation of fields, entities, workflows, forms, actions, menus and communications. The flexibility of the technology means that it can be adapted to all requirements, from a simple checklist form right through to complex multi-stage workflows with conditional answers and automated processes.
Currently deploying Solarvista LIVE mobile apps to operatives working on infrastructure projects, the solution will provide sophisticated mobile workflows capturing Health & Safety, productivity and utilisation data.
"workforce mobilisation delivered quickly and effectively, the flexibility of the platform and the data insight gives our business agility."
Head of Planning & Project Controls, J. Murphy & Sons.
With the seamless integration to Power BI, reporting and insight into business intelligence will allow Murphy to deliver better infrastructure services by gaining complete visibility of their mobile operatives and business critical information in real-time.
In addition to the above, Solarvista LIVE will allow Murphy to accurately plan their teams' work via calendars that show operatives availability and transmit job instructions to their mobile device. All these streamlined processes mean that Murphy can expect to increase their productivity and business agility as well as deliver better service through gaining valuable business insight.
Solarvista LIVE is a new kind of cloud-based workforce mobilisation & field service software. It's designed to be easy to customise, work in any browser and operate with mobile apps that work offline and on every device type.
About Solarvista Software
Established for over 25 years, we are the UK's leading provider of field service & workforce management software. Our credit rating is always 90+ so you can be sure of our continued service.
We are constantly evolving both in terms of innovation of products and the investment in people, processes and services. This innovation ensures we remain an agile asset to our customers' ever expanding needs. Our field service & workforce management solutions are constantly being developed utilising the latest technologies.
Our products and services are used by, and provide benefits for, both large and small businesses in all types of industry. We deliver a real competitive advantage and we are proven to be beneficial for companies aiming to increase efficiency and improve customer service.
For more information about Solarvista LIVE download our product datasheet.