From small beginnings in 1999 as a tiny shop and coffee house, the Havana Coffee Company has become one of the largest commercial coffee companies in the South West region.
Whether it's equipment, large or small, speciality coffee, or keeping up with new developments, they can help and guide - and they provide direct deliveries throughout the region.

As well as the finest coffees and equipment, The Havana Coffee Co also provide comprehensive barista training courses at their bespoke facility to make sure their customers always get the perfect Flat White or Cappuccino and enabling their staff to get on board with producing outstanding coffee.
"We were struggling with the laborious process of a paper-based ordering system using carbon copy pads, where invoices had to be created manually and then be checked and amended if necessary.
Sometimes paperwork went missing and the whole process took so long!"

"Now we have implemented Solarvista, it's just a 2-click operation, direct from the engineer to our system – complete with an easily accessible job history. No more storage issues with reems and reems of paperwork, everything's seamless and automatic."

"From onboarding to implementation, the whole process of installing Solarvista was simple and seemless and it was refreshing to have a responsive, UK based, Technical Team to sort out any queries we might have had."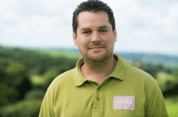 Lee – Operations Manager
For more information visit The Havana Coffee Co's website here: havanacoffeeco.com